This year's festival workshops will run from Friday, August 14 through Sunday, August 16.
All workshops are $25 and are open to the public. All workshops will be conducted over Zoom. All times listed are in Eastern Daylight Time.
Click on the title of a given workshop to go to that workshop's Eventbrite page. Or, just scroll down to learn more!
FRIDAY, AUGUST 14
A Crash Course into the F.L.I. Technique – Marcus Sams – 3:00-5:00 PM EDT –
Saturday, August 15
Build Your Own Midform: A Duo and Trio Workshop – Stephanie Rae – 10:00 AM-12:00 PM EDT –
Forget What You Know – Estevan J. "Chuy" Zarate – 12:30-2:30 PM EDT
Playing Slow (Without Being Boring) – Bill Arnett – 3:00-5:00 PM EDT –
SUNDAY, AUGUST 16
Hilarity in Honesty – Alicia K. Garcia & Dash Maverick – 10:00 AM-12:00 PM EDT
But WHY!? Justify 'til You Can't Justify No Mo'! – Katie Matthews – 12:30-2:30 PM EDT
The Unaccompanied Journey: A Solo Improv Workshop – Chris George – 2:45-4:45 PM EDT
Friday, August 14
A Crash Course into the F.L.I. Technique
Marcus Sams
3:00-5:00 PM EDT
SOLD OUT
Due to recent events the world of improv has been taken from the stage and put on the screen. Doing the same thing we did then does not necessarily work now. A new medium deserves a new approach and that is how the artform of Teleprov came to be. This is a new approach to online improvisation and it is called the F.L.I Technique. F.L.I. stands for Fixed Lens Improvisation. Its intent is to offer an alternative to what some have come to call "boxprov," and it takes a much more adaptive approach to scenework.
The idea behind F.L.I. is simple. In regular film and television, the camera moves around the subject or actor. In the F.L.I. approach, rather than the camera moving, the actor moves around their "fixed lens" (a.k.a. webcam) to tell a narrative story. By using adaptations of traditional cinematic camera angles, along with the native behavior that's built into Zoom, we can tell narrative stories in a way that is more digestible to an audience that is used to consuming on-screen content.
In this workshop you will learn how to setup your play space for success, specifics on camera technique, and how to utilize the technology that you are already using with more efficacy in your improv.
More info on the F.L.I. Technique can be found here.
about the instructor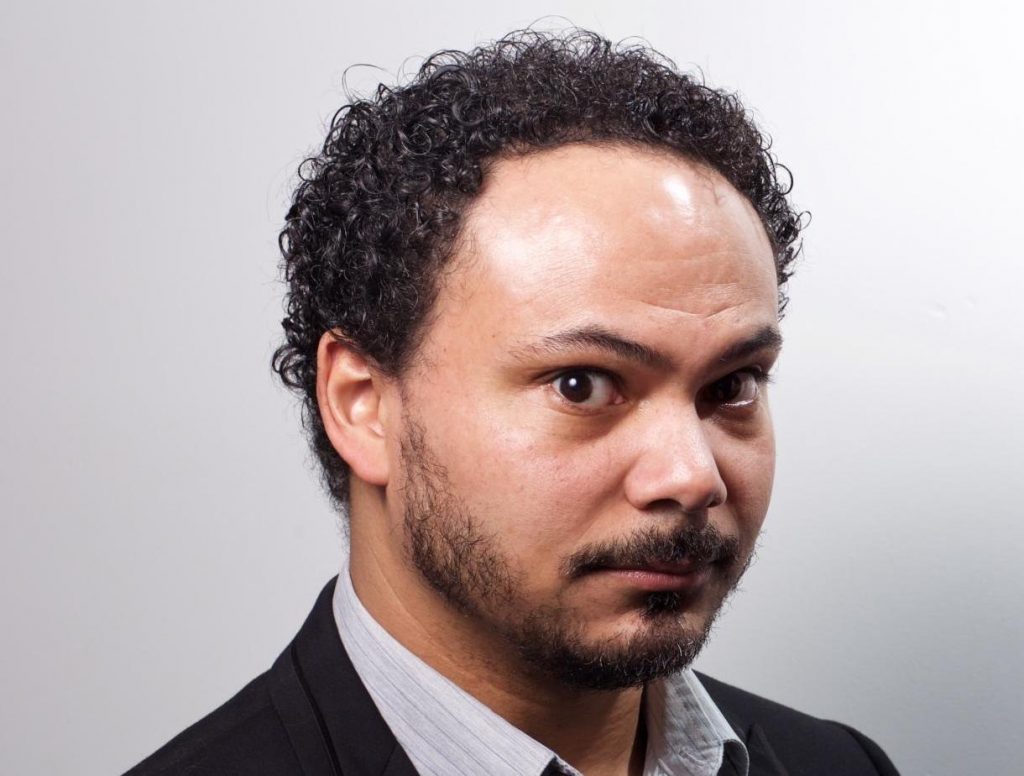 Marcus Sams is the founder of Moment Improv Theatre as well as the artistic director of the San Francisco Improv Festival. He has performed improv since 2001 and has been in 70+ national improv festival shows, including the "Secret Show" at the Chicago Improv Festival, where he opened for BassProv with his duo Liss n' Sams, featuring Joe Liss of Second City. He was the "Master Teacher" at the Alaska State Improv Festival in 2017 and has been a headlining act and teacher at the KC Improv Festival, Out of Bounds Comedy festival, and the Seattle Festival of Improv, to name a few.
Marcus has also taught improv to large companies such as Linkedin, Google, Microsoft, Airbnb, eBay, and Electronic Arts, to name a few in a long list. Marcus believes that improv skills are life skills and that anyone can participate in this magical and transformative art form. He has a systematic and heart-centric approach to improv that breaks down improv concepts to their core units and delivers usable tools to the working player. Marcus was originally trained as a stage actor and brings this respect for stagecraft and training to the improv world. He believes that improv is not a crap-shoot and that once one learns the craft of improv, it frees them up to experience a deeper level of play. Marcus has written over 240 hrs of curriculum for Moment Improv Theatre and currently teaches 3-5 classes per week. An interesting thing to note: Marcus is also the only African American improv theatre and training center owner in the United States. Yes&, he hopes to influence and help change that within his lifetime.
Saturday, August 15
Build Your Own Midform: A Duo & Trio Workshop
Stephanie Rae
10:00 AM-12:00 PM
Mid-form needs you! In the space between short-form and long-form, mid-form improv is the perfect place for creating mini-narratives. We'll discuss the essentials of plot structure and techniques for editing and transitions. Then, after identifying the types of narratives you each enjoy, you and your partner(s) will create a unique format for a ten-minute, improvised show. You might stick to the rules of 'classic improv,' or you might use props, costumes, and music. The possibilities are endless!
ABOUT THE INSTRUCTOR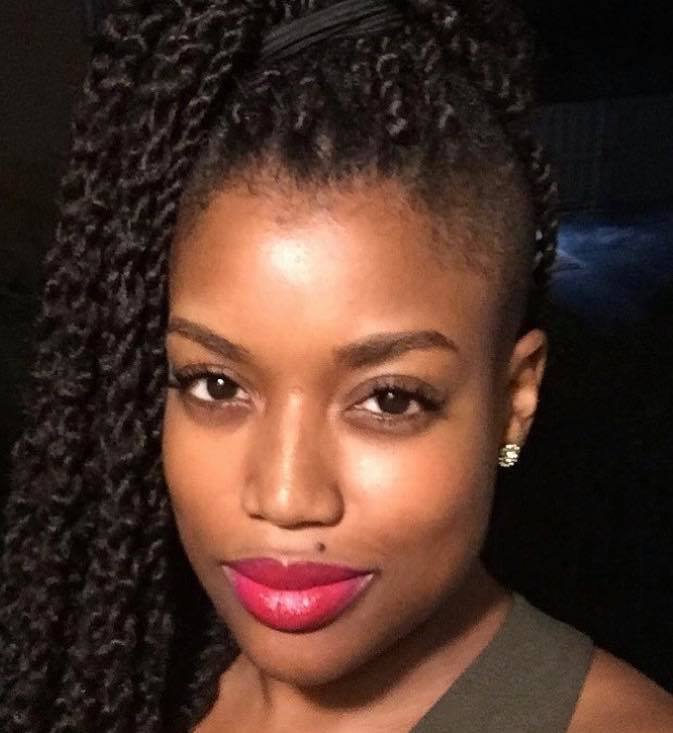 Stephanie Rae has been studying traditional and musical improv for the last eleven years. After falling in love with the form at the Washington Improv Theater, she moved to Miami, founded Negative Four Months, and created hit shows including Law & Disorder and The Laughter Games. She later joined the Society Circus Players, performing monthly in Coral Gables and in festivals including Miami Improv, Palm Beach, Countdown, and UCB's Del Close Marathon–in which she conceived and directed a Boyz II Men-themed improv show. Stephanie has taught weekly classes for Red Carpet Kids and workshops for teens and adults from around the world. These days, she directs the Black Improv Alliance, performing with Wakanda vs. Everybody and HBCUnity in their monthly shows and at festivals around the country. She also has a law degree–but mostly uses it to win arguments online.
Forget What You Know
Estevan J. "Chuy" Zarate
12:30-2:30 PM
Feel like your scenework is stagnating? Do you find yourself resting on what you know works in front of an audience for self-gratification? Do you get too far into your head when you are trying to build a simple scene? Too many times improvisers feel the need to be clever or witty on stage. Do you get stuck in a whirlwind of bits that really serve no purpose in a scene? It might be time to forget what you know and remember that there are simple building-blocks to scene work. There is no better way to get out of your head and back into the scene than remembering the basics. We will wipe the slate clean. To be successful at the long scene, you need to be proficient in the short scene. By the end of this workshop, you should have a strong instinct for creating quick relationships and lasting scene premises. You will look at scene starts as the most important aspect of every scene. Your relationship establishing "muscle memory" will hopefully take over and guide you to satisfying and creative scenes. Improvisers with 2-plus years of experience will be more comfortable in this class.
ABOUT THE INSTRUCTOR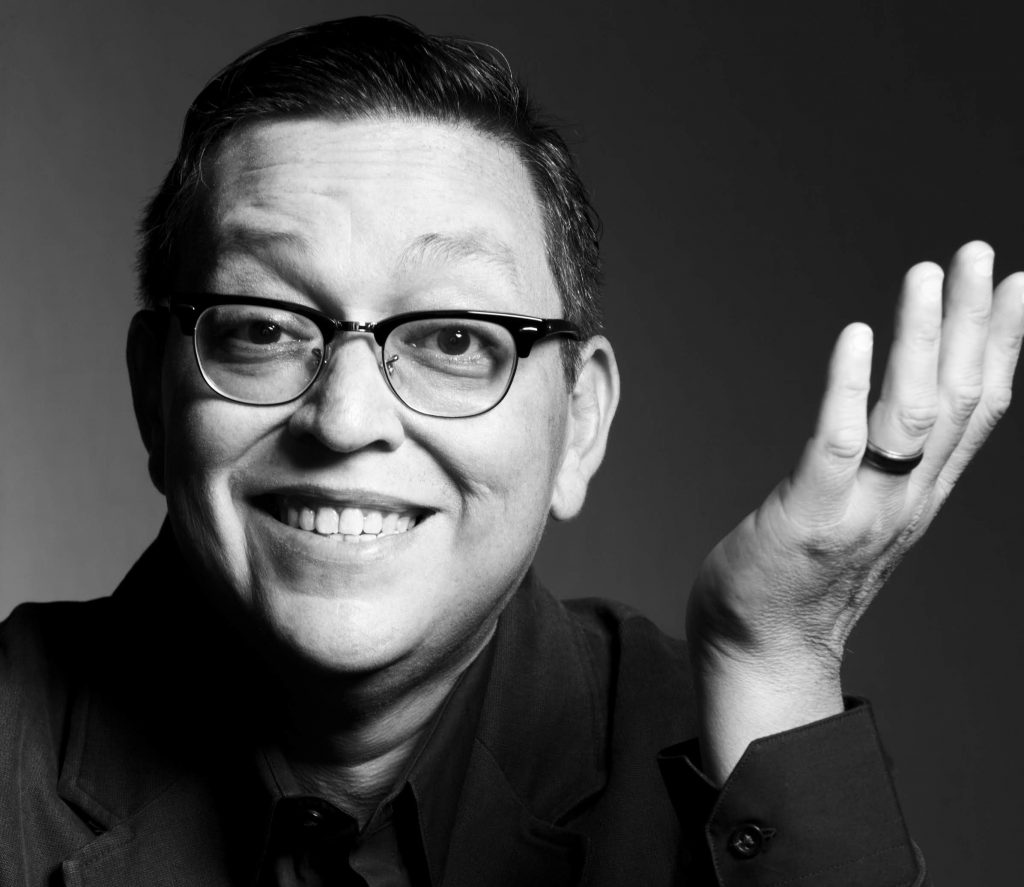 Estevan J. "Chuy" Zarate is an actor/director/coach from San Antonio, Texas that has been improvising for audiences for 29 years. He has lived most of his life in Improv Mecca Austin, Texas. Chuy was one of the driving forces of improv in the early 2000s in Austin. He helped make it the viable improv comedy scene that it is today. Current and previous improv troupes include The Hideout Theatre's house troupe, The Big Bash; ¡Zarzamora!; Merlinworks faculty troupe, The Known Wizards; An Evening With…With Tyler and Chuy feat. Tosin; duos: Typo w/Kiki Hohnen; Pizarati w/ Ellen Pizarek; ChuTopp w/ Topping Haggerty; Raw Dog: We Go For It! w/Rachel Austin; Dorsey/Zárate w/ Neil Dorsey; and The Project with his son Antonio. Past mainstay Austin and San Antonio troupes include: The Oxymorons, Your Dad's Friends, Ray Prewitt's 4th Grade Class, and Monk's Night Out. He also directed and performed with sketch troupes The Latino Comedy Project and The Mexcentrics. He teaches all styles and formats being that he has a very eclectic tool belt to reach into. If there is a scenario to be performed in, he has probably performed it. With specialties in improv singing and grounded/character-driven scenework, Chuy has coached hundreds of kids, teens, students, and adults for years to multiple successes.
Playing Slow (Without Being Boring)
Bill Arnett
3:00-5:00 PM
SOLD OUT
Playing slow is more than improvising slowly. It requires an appreciation of the subtleties of human behavior. By leveraging the small shifts that occur from moment to moment we can turn a thirty second scene into a three minute scene.
ABOUT THE INSTRUCTOR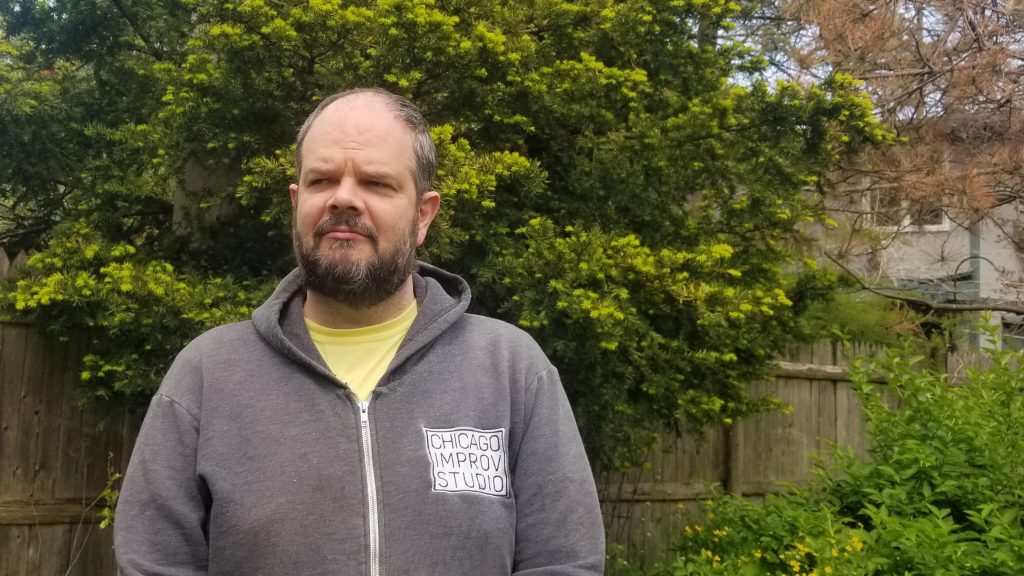 Bill Arnett, founder of the Chicago Improv Studio and author of The Complete Improviser, is known as a good-natured teacher with an empowering approach to improv. He started improvising at the University of Florida in 1992 before moving to Chicago in 1998. He has been a part of several acclaimed ensembles including People of Earth, Maximum Party Zone, and 3033. After 12 years of teaching at the iO Theater and 18 months as the Training Center Director Bill left to start the Chicago Improv Studio, a stage-focused training and performance company that takes a non-traditional approach to improv.
Sunday, August 16
Hilarity in Honesty
Alicia K. Garcia and Dash Maverick
10:00 AM-12:00 PM
The times we're living in have proven Mark Twain right: the truth is often stranger than fiction. So why not tell the truth? Authentic experiences, drawn from real life, not only help you connect with the gifts being offered to you at any moment, but also help you connect with your partner and your audience. Ali and Dash will give you some tools to help you see how scenarios, objects, and characters that you experience every day can be.
ABOUT THE INSTRUCTORS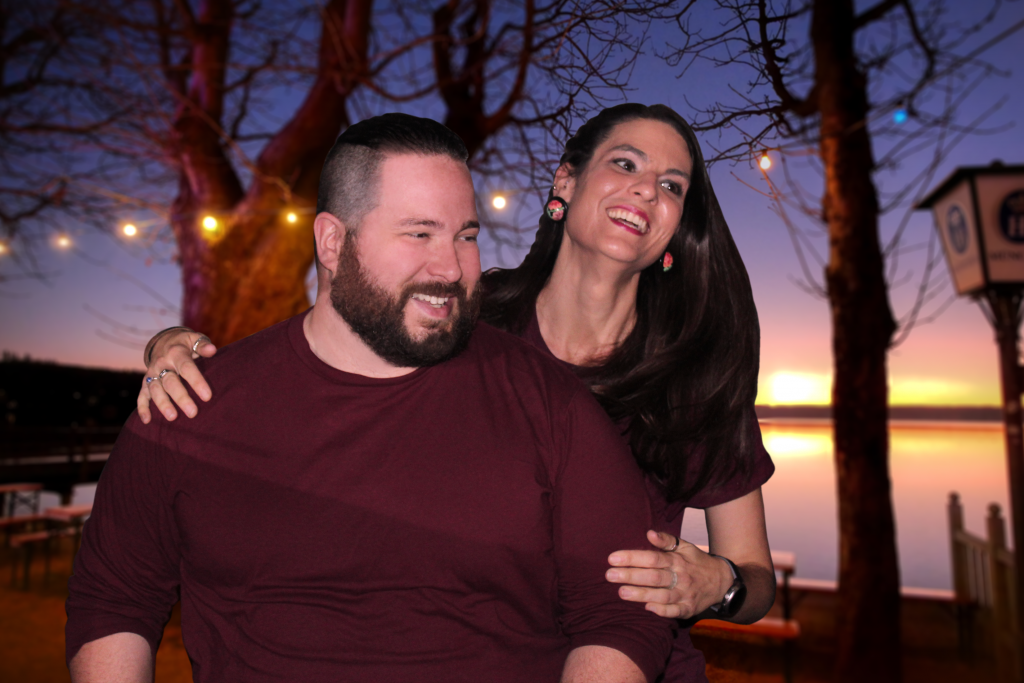 Alicia K. Garcia is a linguist, professor, and performer. She has been improvising since 2011, and is a founding member and some-time director of Society Circus Players. She has taught and performed with the Clowns all across the nation. She also writes for and plays with Front Yard Theater Collective. Alicia, or "Ali," hails from Michigan and has three "fur babies."
Dash Maverick is a Cuban-American graphic designer and artist from Union City, New Jersey. Dash began performing improv in 2011 and finds it similar to his previous performances in the ring as a decorated professional wrestler. He helped found Society Circus Players in 2014, and has played on cast at Just the Funny and Front Yard Theater Collective, as well as in the Dinner Detective Murder Mystery show. Dash also helps direct SCP. In addition to his performances, Dash is also an accomplished visual artist who has been a contributing artist in Miami's Free Art Friday (FAF) scene since 2013.
But WHY!? Justify 'til You Can't Justify No Mo'!
Katie Matthews
12:30-2:30 PM
Sometimes in improv, we feel stuck under the weight of choices that we aren't sure how to explain. It can look like a broad, general statement that feels too big to play, an unexpected gift that blindsides us, or something so fantastic or "out there" that we just plain don't know what to do with it! Confusion sets in and our scene hits the mud. Learn to apply tools you already have to help yourself out in these situations through the magic of justification. This class will focus on informing yourself and your scene partners to facilitate relatable improv scenes that feel easy and instill confidence!
About the instructor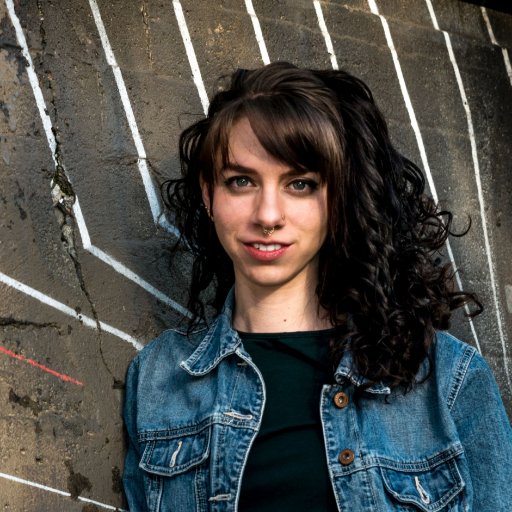 Katie Matthews is an improviser living in Denver, Colo. She regularly performs at Rise Comedy (formerly Voodoo Comedy) with Katie & Chris — most recently in their online format "A Song, a Sketch, and a Scene" — and (when NOT in the middle of a pandemic) Barkley. Both as a performer and as part of the instructor staff at Rise Comedy, Katie focuses on honest, relatable characters that use self-based truths, vulnerability, and relationship to drive a scene forward, and she brings this perspective to each performance, class, or coaching session. Katie lives and improvises by the phrase, "You are enough."
Katie began her improv journey with Monkey Butler Denver and later worked with Grafenberg Productions in Denver, Colo, as managing director, assisting in the opening of a new brick-and-mortar theater, taught a variety of long-form improv classes, and produced and performed in numerous shows, including SYP Wednesdays, Genre-ly Speaking, Writer's Block, and Relationsh!t. She has studied with and taken workshops from renowned improv teachers and performers, including and not limited to Brian James O'Connell, Nick Armstrong, Colleen Doyle, Jason Shotts, Carla Cackowski, Craig Cackowski, and Mary Holland. Katie has performed with The Notorious V.A.G. at the Denver Improv Festival and Omaha Improv Festival, as well as with Katie & Chris at the Countdown Improv Festival. Katie is also the corporate events manager at Rise Comedy.
The Unaccompanied Journey
Chris George
2:45-4:45 PM
To some, the mere idea of solo improv work feels like an insurmountable improv peak – too steep, too risky, too intimidating to tackle. Solo shows can be challenging, but also a worthwhile and rewarding element of the craft of improvisation; here there be dragons, but those dragons can open up new worlds, possibilities, and options that cannot be achieved with group, trio, or duo work. Using five years of experience and work in solo improvisation, we will work on each person's unique voice, style, and preferences, drafting the skeleton of future solo work for each participant. More presently, participants will gain useful insight in performing their own shows and entertaining audiences, all by their lonesome.
***Click here to register now for "The Unaccompanied Journey" with Chris George.***
About the Instructor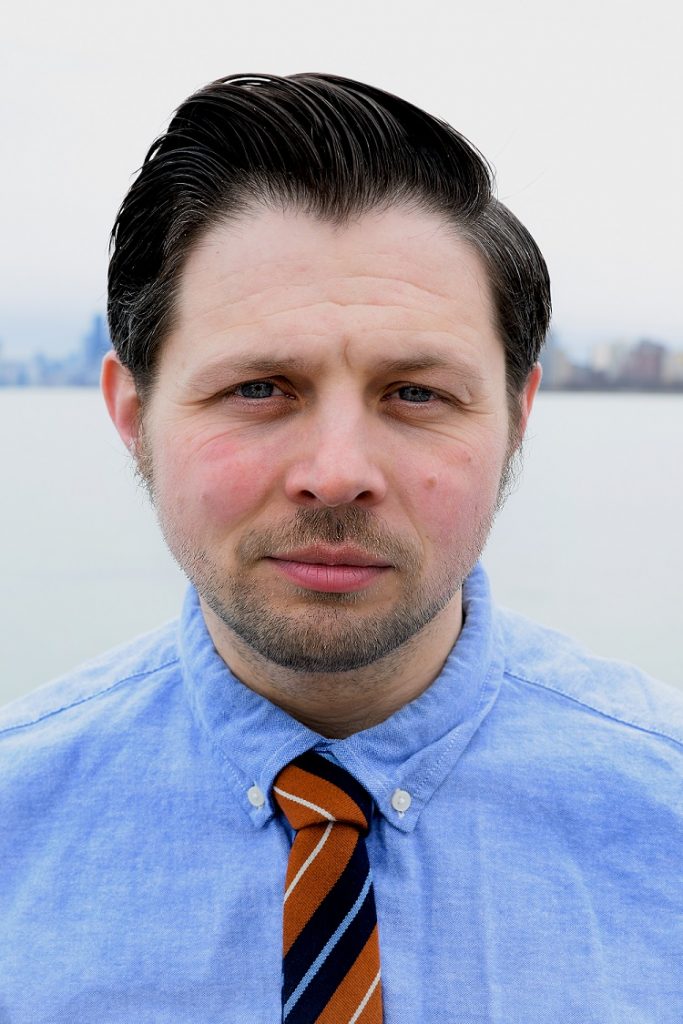 Chris George is an actor, improviser, and chemist from Chicago, Ill., and an apprentice of Bill Arnett. He is a graduate of the iO, Annoyance, CSz Advanced, and Chicago Improv Studio (CIS) training centers, and is a founder of the National Comedy Theater's (NCT) Sunday Company, co-founder and former Assistant Artistic Director of Finest City Improv (FCI) (San Diego, Calif.), and the San Diego Improv Festival.
He is a former faculty member of FCI and Sidestage Improv (now Old Town Improv Company) and has been a guest instructor at NCT, the Dallas Comedy Festival, Spectacles Improv Engine (Orange County, Calif.), Endurance Improv Festival (Madison, Wis.), Jacobs International Teen Leadership Institute (JITLI), Naval Justice School, University of Texas Dallas' Advanced Improvisation Program, Longshot Theater Company (Biloxi, Miss.), Countdown Improv Festival, Kansas City Improv Festival, Palm Beach Improv Festival, San Francisco Improv Festival, and CIS.
He is an ensemble member and the public affairs director of the Odd's Bodkins Shakespeare Company; past roles include Bottom (A Midsummer Night's Dream), Antipholus of Ephesus (Comedy of Errors), Birowne (Love's Labour's Lost), and Banquo (Macbeth).