"An absolute gem of a festival in a cozy, historic neighborhood that celebrates small-group improv." –Kevin Miller
COVID-19 and the Countdown Improv Festival
As of April 18, we are still tentatively planning to hold this year's festival in August, despite the novel coronavirus pandemic. Our team is assessing the situation every 15 days, and will make its final decision by no later than June 1. At that point, we will either decide to proceed with the festival as planned, cancel it entirely, or postpone until later this year. Our primary concern is the safety of all participants, and we will only proceed in August if we feel confident in our ability to do so in a safe and sanitary manner, corresponding to the latest public health guidelines. Whatever we decide, we will notify all applicants and post about our decision here and on all festival social media channels. Thank you for bearing with us, and stay safe.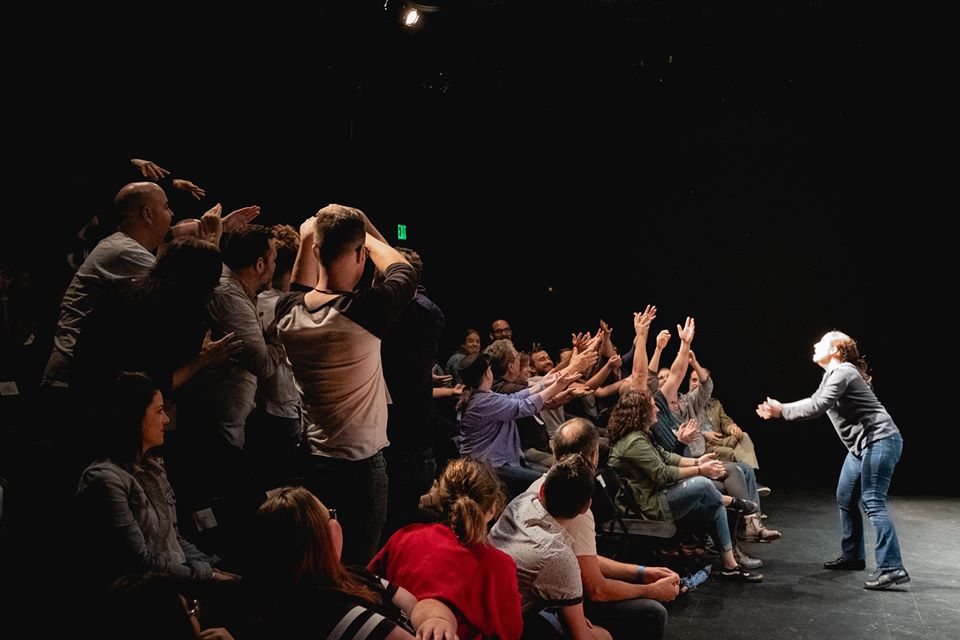 "The Countdown Improv Festival is what festivals should be about: love, fun, collaboration, laughter, good will, discovery, networking, growth, and more. And the Countdown Festival oozes this great stuff." –Steve Cobb
---
The Countdown Improv Festival, now in its fourth year, is the world's only improv festival exclusively devoted to trio, duo, and solo improv comedy. Located in the historic Ybor City neighborhood of Tampa, Florida, the festival runs from August 13-15, 2020 at the HCC Ybor Performing Arts Building. Our main stage is a professional-caliber black-box theater space that seats about 70 people; our side stage is an immersive experience devoted exclusively to experimental work. The facility features multiple green rooms and a tech staff that is second to none. Over the past three years we have welcomed performers from all over the world. We hope that you'll consider joining us and making this year's festival the best one yet.
Our goal for the festival is simple: We aim to provide the best performer experience on the improv festival circuit. Not only do we strive to make every single performer feel welcomed, valued, and empowered to do their best work, we also strive to make the festival a fun and joyful experience from start to finish. We pay attention to every single detail, and when something goes wrong, we stop and we fix it. The best improv festivals are true community events; the Countdown Improv Festival creates a sense of community among all who participate. Come join us and fall in love with improv festivals all over again.
Support the Countdown Improv Festival
The Countdown Improv Festival would not be possible without the generous support of its corporate sponsors, individual donors, and volunteers of all sorts. To learn more about ways to support the festival, please follow the links below.
The details:
When: August 13-15, 2020
Where: HCC Ybor Performing Arts Building, 1411 E. 11th Ave., Tampa, Fla.
Contact us: countdownimprovfestival at gmail dot com