"An absolute gem of a festival, in a cozy, historic neighborhood, that celebrates small-group improv." –Kevin Miller
August 14-17, 2024
Ybor City, Tampa, Florida
2023 Festival Sponsors
Sponsored in part by the State of Florida, Department of State, Division of Arts and Culture, the Florida Council on Arts and Culture, and the National Endowment for the Arts.
Want to join our sponsorship roster for 2024?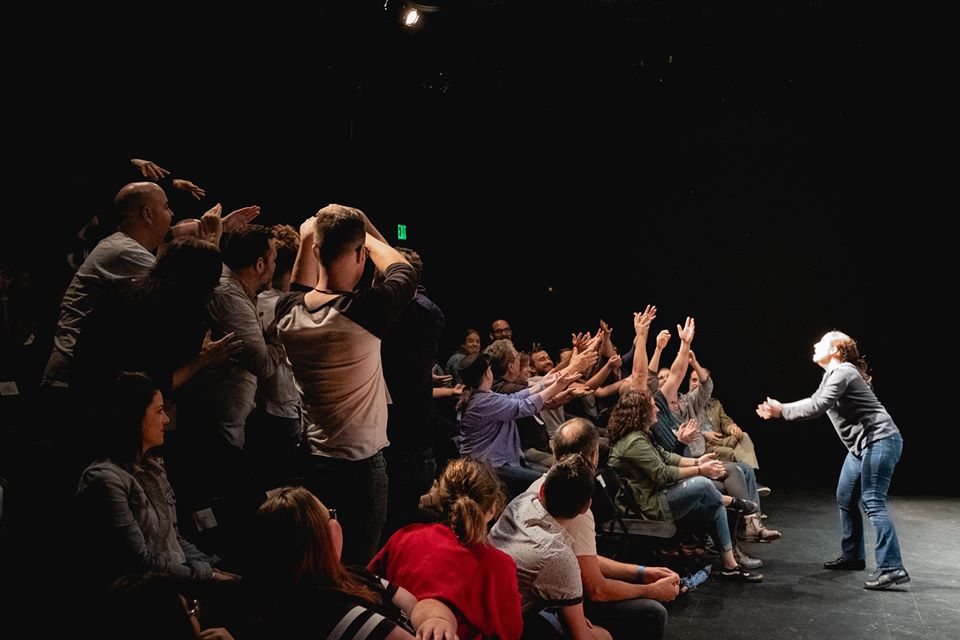 "The Countdown Improv Festival is what festivals should be about: love, fun, collaboration, laughter, good will, discovery, networking, growth, and more. And the Countdown Festival oozes this great stuff." –Steve Cobb
---
The Countdown Improv Festival is the world's only improv festival exclusively devoted to trio, duo, and solo improv comedy. Our goal for the festival is simple: We aim to provide the best performer experience on the improv festival circuit. Not only do we strive to make every single performer feel welcomed, valued, and empowered to do their best work, we also strive to make the festival a fun and joyful experience from start to finish. We pay attention to every single detail, and when something goes wrong, we stop and we fix it. The best improv festivals are true community events; the Countdown Improv Festival creates a sense of community among all who participate. Come join us and fall in love with improv festivals all over again.
The Countdown Improv Festival is a project of Countdown Arts, Inc., a 501(c)(3) nonprofit organization.
The Countdown Improv Festival would not be possible without the generous support of its corporate and foundation sponsors, individual donors, and volunteers of all sorts. To learn more about ways to support the festival, please follow the links below.
The details:
When: August 9-12, 2023
Where: HCC Ybor Performing Arts Building, 1411 E. 11th Ave.,Ybor City, Tampa, Florida
Contact us: countdownimprovfestival at gmail dot com