An improv looping wizard making sounds with his mouth into full orchestras while rhyming and speaking subtle realisms. Using a Boss 505, Tone makes any songs he can think of with audience participation.
Tony Rataj
West Palm Beach, Fla.
Tone Tata will perform on Saturday, August 17 on the L.E. Zarling Stage starting at 7:00 p.m.
***CLICK HERE TO PURCHASE ZARLING STAGE TICKETS FOR SATURDAY NIGHT.***
Images: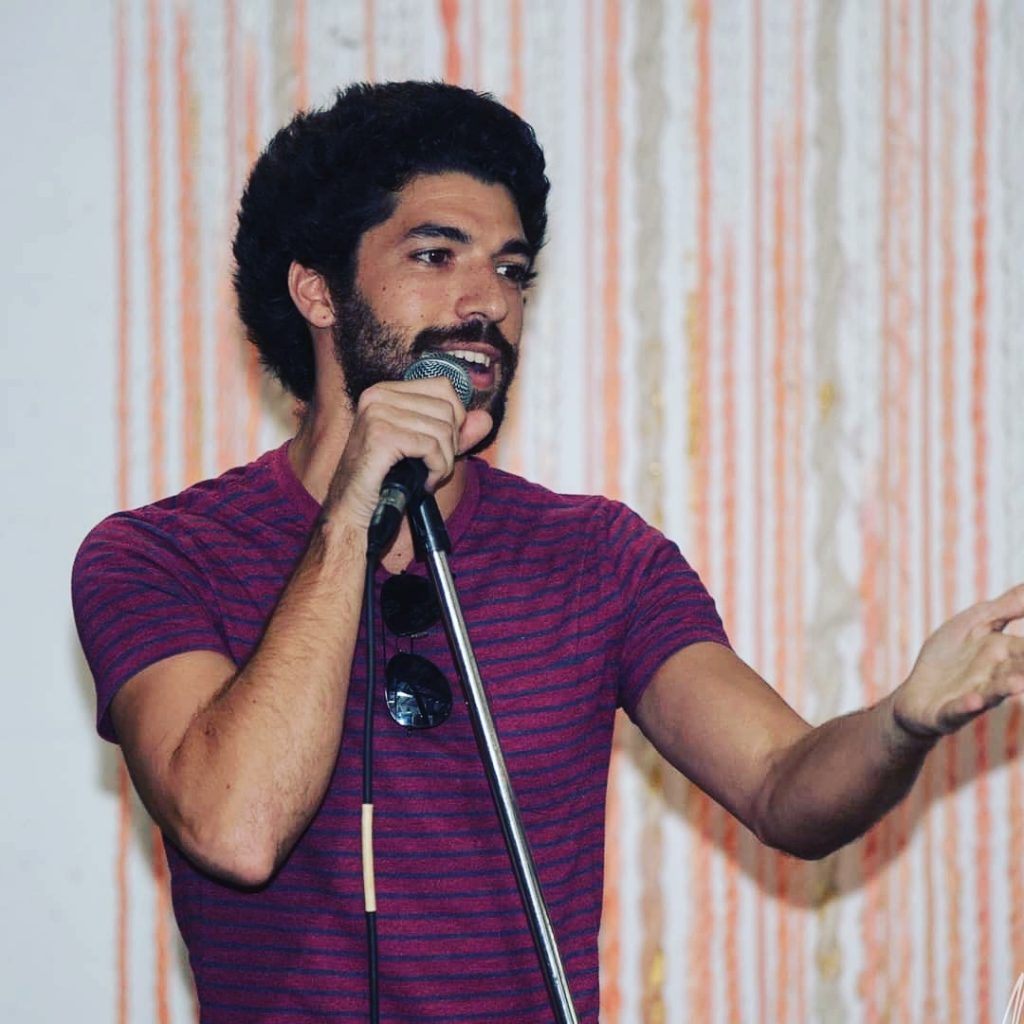 Video:
Bio:
Tony Rataj is an improv jazz pianist. He studied latin jazz at Columbia Chicago Chicago and performs with several different groups playing a variety of genres. Currently Tony works at a private school in Boca Raton as the music teacher. You can find him performing with his original groups around south Florida doing his improv piano with comedic and theatre aspects.