Sue Ellen Reiman and Bob Mann are "The Grownups," an Oklahoma City based improv who delight & entertain you as they create an improvised play from thin air. Sue Ellen and Bob ask an audience member to pick a quote out of a book of over 8000 similes and then create a 20 minute play influenced by that quote. The Grownups have performed in improv festivals in Boston, Chicago, Tampa, Houston, and Oklahoma City.
"Compelling and honest character work that was well observed and purposeful while also seeming effortless. Their set was full of heart and laughter."
– Deana Criess, ImprovBoston
The Grownups Improv performed in the Chicago Improv Festival this year in the Dramatic category. They were easily one of the best of the shows I saw. They had great characters and relationships that quickly won over the crowd. If you get a chance to see them – DO IT. They really are a fun, dynamic duo to watch.
– Paul Normandin
Bob Mann, Sue Ellen Reiman
Oklahoma City, Okla.
Schedule
The Grownups will perform in the 8:55 p.m. block at the HCC Studio Theatre on Friday, August 11.
Previous Countdown Improv Festival appearances
2018
Troupe bio
The duo is composed of Sue Ellen Reiman and Bob Mann – Sue Ellen has been improvising for over 20 years, Bob not as long. Both are AARP eligible and have forgotten more about life than you'll ever know. They bring their life experience to the shows, Bob with a social work and nursing background and Sue Ellen with theatre training and university teaching. A mixture of assisting the afflicted and forcing Shakespeare on the masses informs the stories they tell.
The Grownups home theater is OKC Improv. Sue Ellen is managing director and Bob is the chair of the OKC Improv nonprofit board. They have performed in the Chicago Improv Festival, The Trill festival in Houston, The Countdown Festival in Tampa and the Vintage Improv Festival at Improv Boston.
Images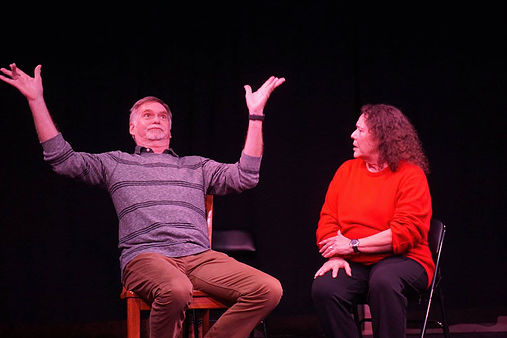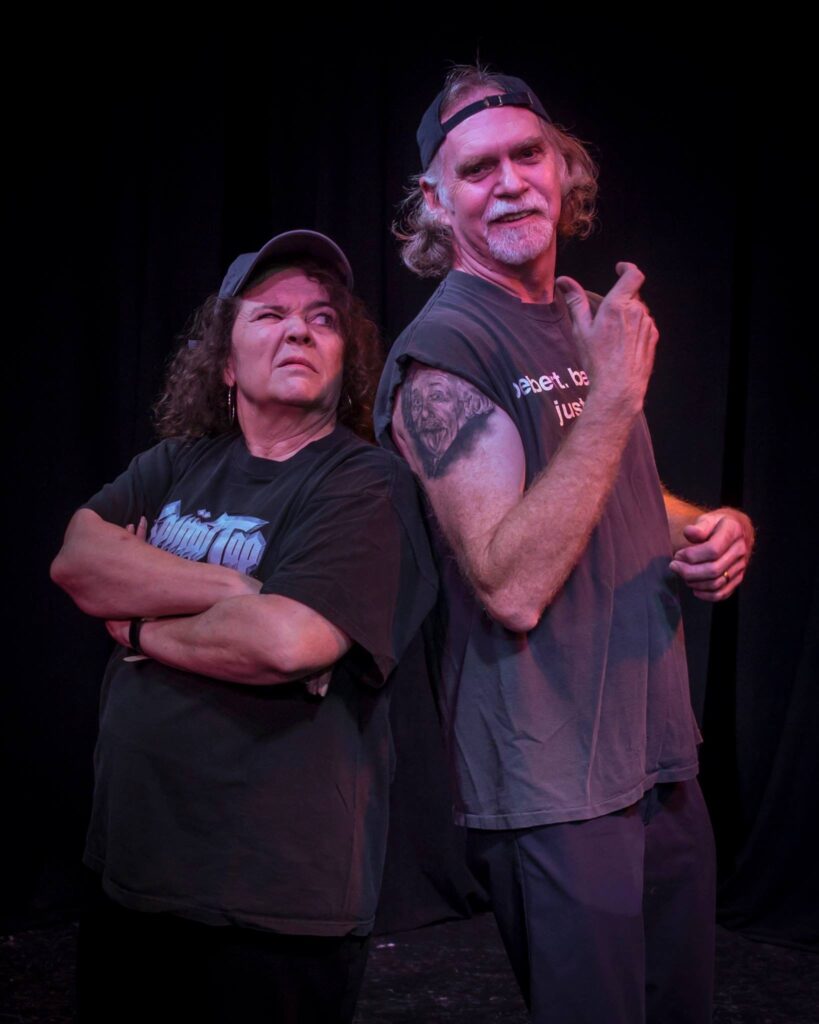 Video