Thank you for your interest in the 2021 Countdown Improv Festival. This year's festival will run from September 8-12, 2021, in Tampa, Florida. As of this writing, we expect that the festival will take place live and in person, though we will be hosting an evening's worth of online-only performances on either Wednesday, September 8 or Sunday, September 12.
We will be accepting submissions from March 31 through May 31, and will inform all teams of our decisions by June 14. Submission prices are as follows: $25 from March 31-April 1, $30 from April 2-30, $35 from May 1-20, and $40 from May 21-31. All submission fees are used to offset festival production costs.
In-person improv (mostly)
We expect that the 2021 Countdown Improv Festival will take place live and in person, at the HCC Ybor Mainstage Theatre in Tampa, Florida. This decision is contingent on the state of public health this summer, of course, but as of April 2021 we are optimistic that we will be able to host a lively, fulfilling, and safe in-person festival this September. For more on our thought processes here, please read our COVID-19 FAQ.
If you cannot or would prefer not to perform in-person in Tampa this September, but still want to participate in the festival, never fear! We will be devoting one night of the festival—either Wednesday, September 8 or Sunday, September 12—exclusively to online-only performances, and will stream these shows live to the festival's Twitch and Facebook pages. Please note that these will likely be the only nights this year that we'll be hosting online-only performances.
Troupe size
As the only national festival dedicated exclusively to small-group improv comedy, the Countdown Improv Festival accepts groups in configurations of one, two, and three performers only. If your group contains more people than that, we can recommend some other top-notch festivals to which you should apply. All submissions (including videos) should reflect the group's lineup as it would appear at the festival if accepted. Please note: Musical directors do not count toward the three-person limit.
Early vs. regular submission window
We encourage you to save a few bucks and submit early! That said, submissions will be not be judged until the end of the submission period. (In other words, early submissions are not privileged over later ones in the evaluation process.) Early acceptances will not be provided.
Sorry, no refunds
Festival application fees are non-refundable. Yes, even if you're not accepted. We can't believe that we have to actually explain this, but turns out we do!
"Playtime with Patrick and Preston have found a new favorite festival. Countdown Improv Festival was one of the most, if not the most, fun times we've ever had at a festival." –Patrick Newson, Chicago
Experiments welcome
The Countdown Improv Festival welcomes and celebrates experimental work. If you're wondering whether or not your show is too weird for us, don't worry, it probably isn't! If you'd like to consult with us about your show concept in advance of submitting to the festival, please feel free to reach out to us at countdownimprovfestival at gmail dot com.
A bigger stage than usual
The 2021 festival will take place in the HCC Ybor Mainstage Theatre, a 250-seat, professional-caliber auditorium. (Shifting the festival to this stage will make it easier for performers and audience members to social-distance inside the venue.) Here are two pictures of the stage: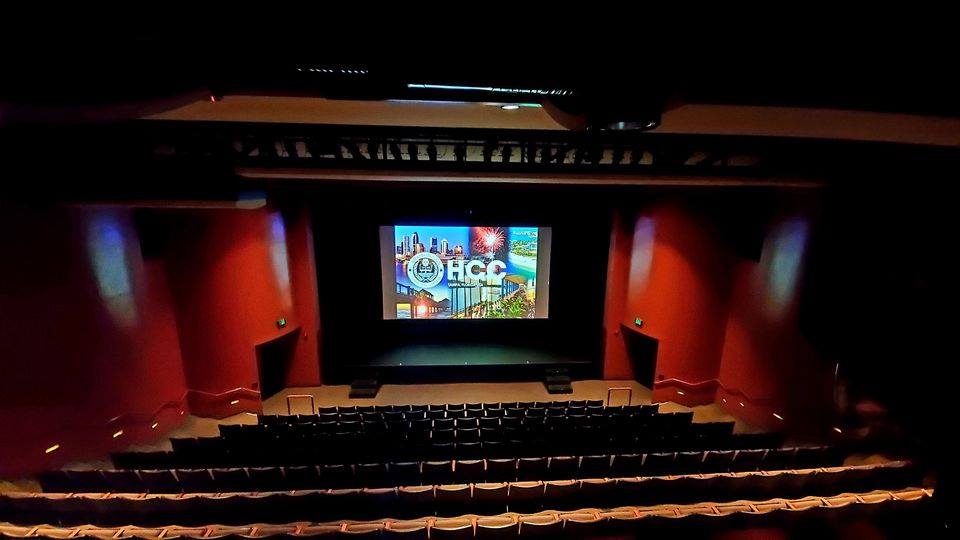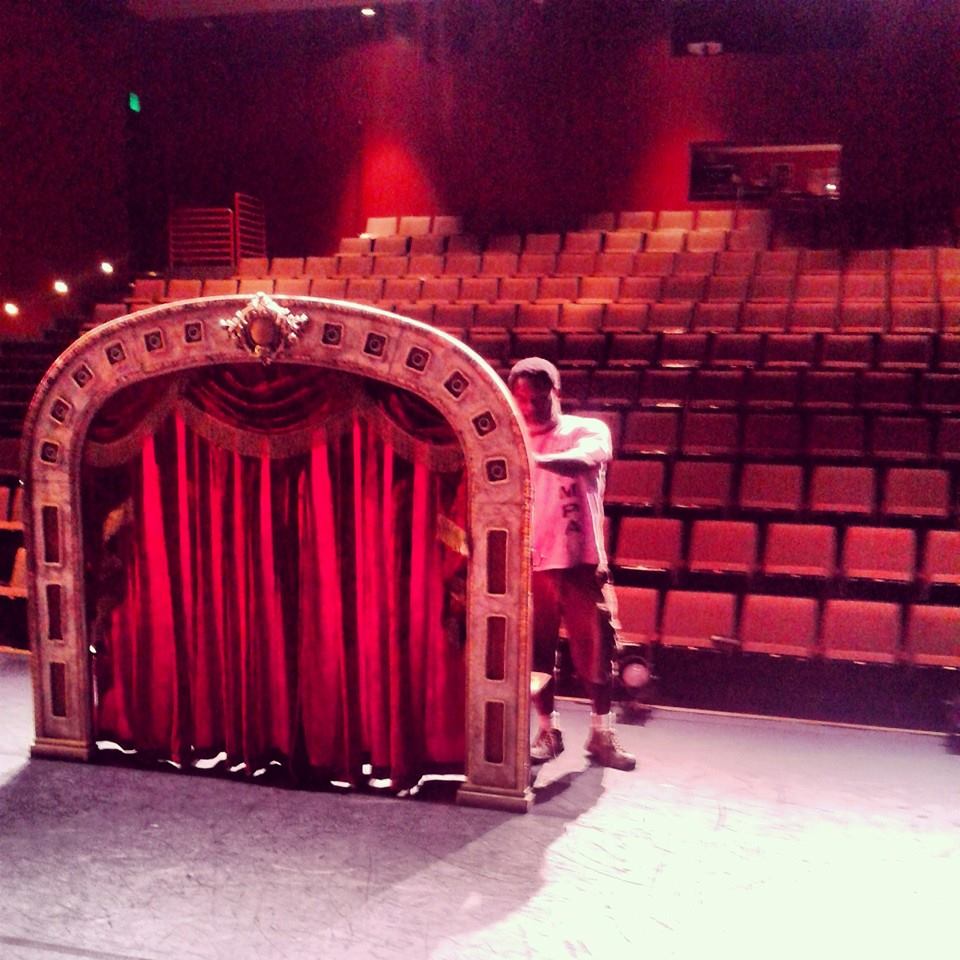 This will be a much, much bigger stage than most of us are used to performing on! Before applying, we urge all troupes to think very hard about whether or not their show will play well on a very big stage, and, if not, how they might adapt their format to succeed on this stage.
Guidance for online-only shows
As mentioned above, we will be devoting at least one night of the festival (either Wednesday, September 8 or Sunday, September 12) exclusively to online performances. We are looking to program the sorts of shows that could only exist, or have only ever existed, online, i.e. shows that take advantage of the medium to do something new, innovative, or different. Please bear this in mind as you are preparing your submissions!
Set length
Almost all sets will run between 18-22 minutes. On occasion we will program a show that runs slightly shorter or longer than that, but only ever if the format of the show absolutely requires a non-standard length. If your show is one of these types of shows, please let us know in the application form.
Performance video
It is important to include a representative performance video with your submission. A video, more than anything else, gives the selection committee the best sense for not only the caliber and quality of your show, but how to program your troupe/solo act within a lineup if you are accepted. Please know that your submission will be at a disadvantage if it does not include a video.
A COUPLE OF NOTES ON VIDEOS:
If your team performed at the festival in either 2019 or 2020, we do not need to see a video from you. The only circumstances in which we'd need to see a video would be if the composition of your troupe has changed significantly, or if your show has changed significantly since you last performed it with us.
We realize that the COVID-19 pandemic has made it much harder for many troupes to get a representative performance video this year. If you find yourself in this situation, never fear: We're willing to work with you. Just note your situation on your application, and give us as detailed a description as possible of the sort of show you hope to perform at the festival. If you have tape of any sort, send it our way. We'll do our best to give your troupe all due consideration.
Tips on preparing your video
Above all else, if you're choosing from several videos, pick the one that you like the most. Give us a video that you think best represents your troupe and the sort of show you would be excited to perform at the festival.
Test your video quality, camera angles, and sound quality beforehand. If any of those three factors strike you as unsatisfactory, please consider submitting a different tape. We've gotten more than a few videos with really poor production values, and it is hard to accurately evaluate a tape where you cannot hear or see the performers.
Make sure your entire cast is in the video you're submitting. We want to see your show as it would appear on the HCC stage.
We're looking for full-length performance videos; no clips, highlight reels, or trailers, please. Film your entire show, from intro to blackout.
Thank you for submitting your troupe to this year's festival! If you have any questions that weren't covered here, please email us at countdownimprovfestival at gmail dot com.