A duo act that puts emphasis on strong characters and justification. We bring a lot of fun to the stage with show that veer into different genres and themes while still showing a lot of joy in the present moment.
Matthew Eyre, Andrew Springer
Tampa, Fla.
Schedule
One Show/Two Guys will perform in the 8:30 PM block on Wednesday, August 12.
Previous Countdown Improv Festival appearances
2019
2018
Images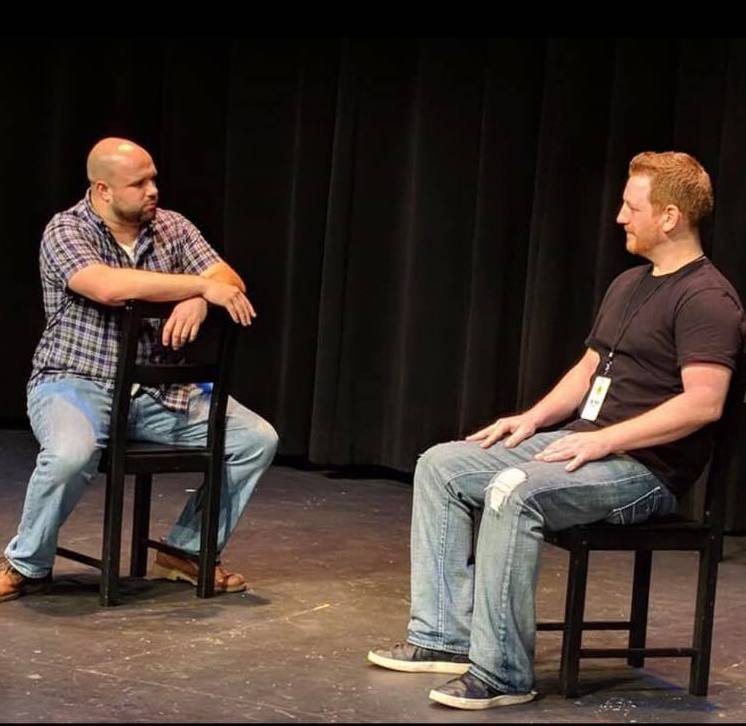 Troupe bio
When Matt and Andrew met at The Box Theatre in Tampa ii was the coming together of two different worlds. Andrew had taken up training at local theatres for a hobby, while Matt's journey as a professional performer had taken him to various training opportunities, including UCB in New York! When the two play together it's the best of both worlds. It's polished and irreverent. It's hilarious and dramatic. It's a guy from Canada and a guy who who is not! But it's always a fun time for audience and players.