A bunch of dudes, from all over Florida, get together and create a musical improv show based on a single audience suggestion.
Steve Cobb, Anthony Francis, Bill Owens
Musical Director: Tone Tata
West Palm Beach, Fla.
Schedule:
Musical Swords will perform on Saturday, August 17 at the HCC Studio Theatre in the 5:00 p.m. block.
***CLICK HERE TO PURCHASE FESTIVAL TICKETS FOR SATURDAY NIGHT.***
Images: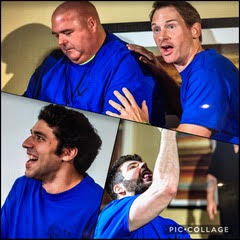 Video: