A bunch of dudes, from all over Florida, get together and create a musical improv show based on a single audience suggestion.
Steve Cobb, Anthony Francis, Bill Owens
Musical Director: Julian Sundby
West Palm Beach, Fla.
Schedule
Musical Swords will perform in the 6:30 PM block on Friday, August 14.
Previous Countdown Improv Festival appearances
2019
Images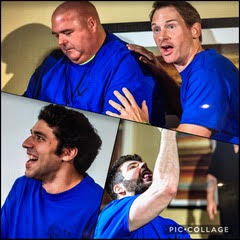 Video