Los Improviachis brings to the stage improvised music, dance, and comedic scenes in the style and grace of the time-honored tradition of the mariachi. With lots of audience participation, this show is always a fun, hilarious fiesta!
Megan Powell, Steven Sanabria, Nelson Velazquez
Chicago, Ill.
Schedule
Los Improviachis will perform in the 7:15 p.m. block at the HCC Studio Theatre on Saturday, August 13.
Previous Countdown Improv Festival appearances
2020
Images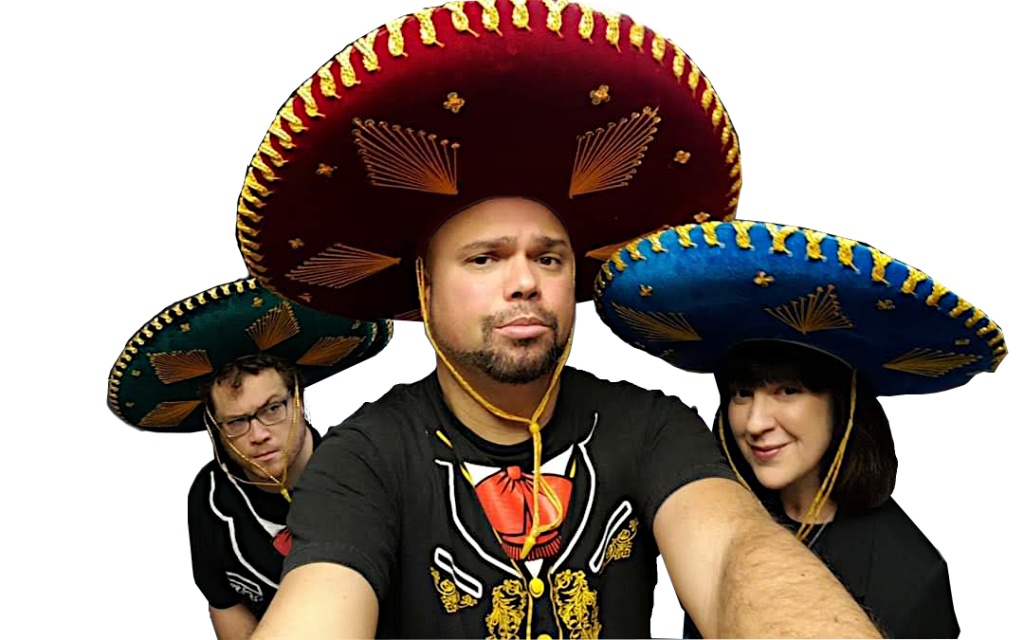 Video