One man. Four chairs. Unlimited characters. LimboLand is a one man tour-de-force. Veteran actor/improvisor T.J. Mannix plays every role in a completely improvised, music-fueled show. Whether duetting with himself or playing eight family members at the same time, T.J. mines the humor, passion, and dark sides that make us irresistible. At the mercy of music director James Rushin, any character can be forced to skillfully break into song. LimboLand hearkens back to the days of the Compass Players and improvised theater. Some shows are funny. Some have had the audience in tears. Usually it is a mix of both. Honest, well defined characters coming alive – with musical accompaniment.
T.J. Mannix
New York, N.Y.
Schedule
LimboLand will perform in the 8:55 p.m. block at the HCC Mainstage Theatre on Saturday, August 12.
Previous Countdown Improv Festival appearances
2017
Video
Images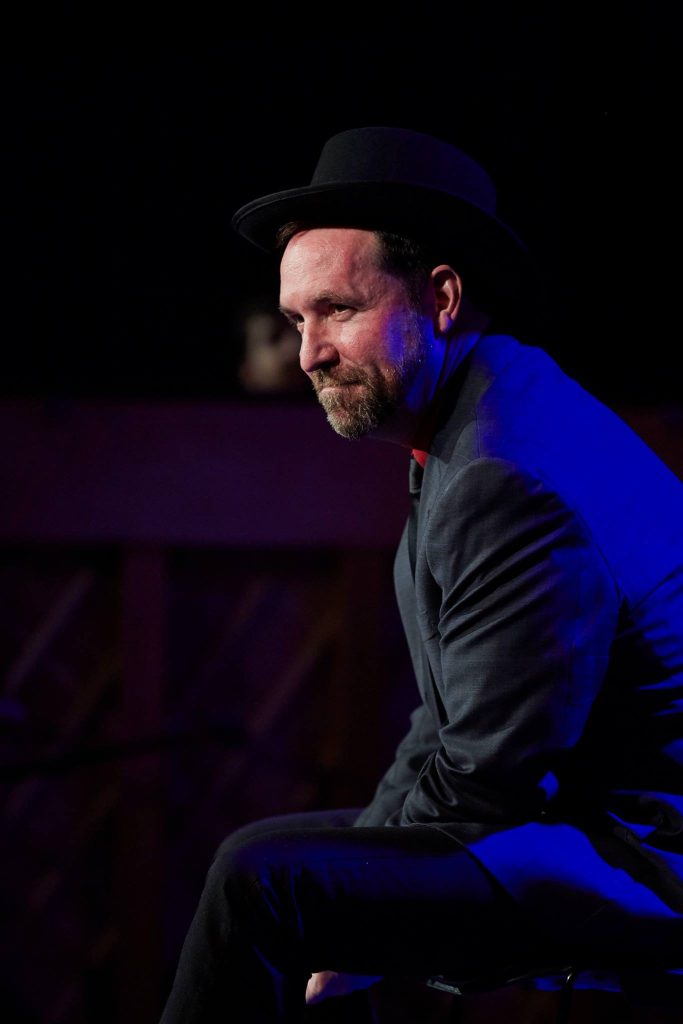 Performer bio
T.J. Mannix has been a performer, voice over artist, teacher, and improvisor in NYC for 25 years. He has toured with The Second City, and is currently touring Europe and North America with his solo improvised musical "LimboLand." He was on one of the first-ever UCB Harold teams in NYC, studying with Amy Poehler, Matt Walsh, Ian Roberts, and Armando Diaz. Original cast of BLANK, the Musical Off-Broadway. He is also the founder and co-producer of the New York Musical Improv Festival (www.NYMIF.com). He has appeared in more than 85 TV and radio commercials, TV, and film, including three episodes of Law and Order. He admits to spending a very dark year as a Mouseketeer.