It's All About Amy is the unscripted story of Amy's life that combines true monologues about Amy's childhood with true-ish scenes. Audiences are left to figure out if art is imitating life or the other way around. Consider it a fictional interpretation of a non-fiction story!
Amy Angelilli
St. Augustine, Fla.
Schedule
It's All About Amy will perform in the 8:55 p.m. show block at the HCC Studio Theatre on Friday, August 11.
Previous Countdown Improv Festival appearances
2022, 2021, 2020, 2019, 2018, 2017
Images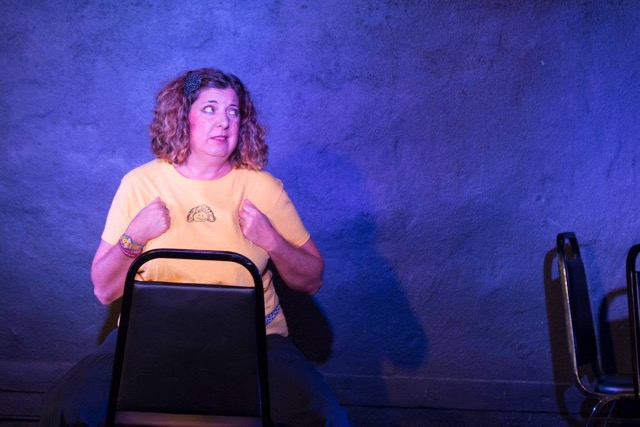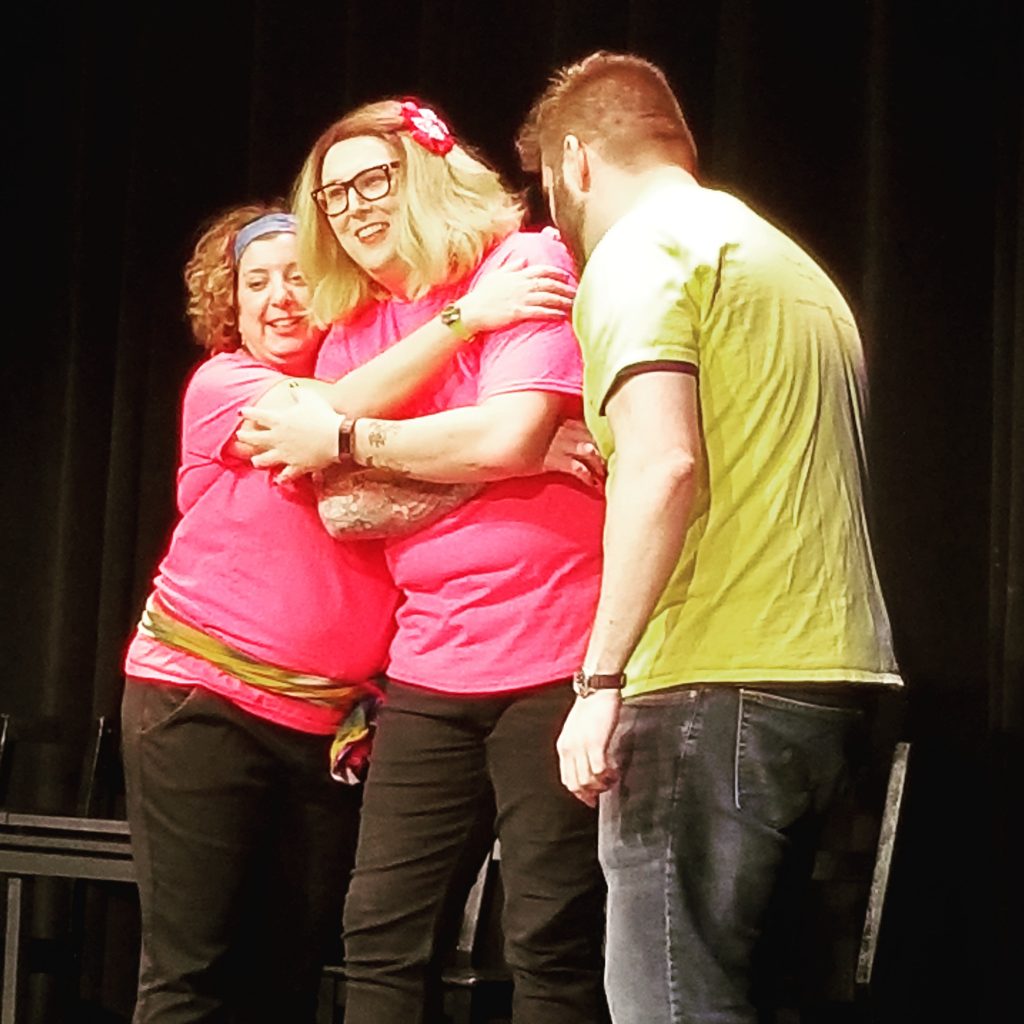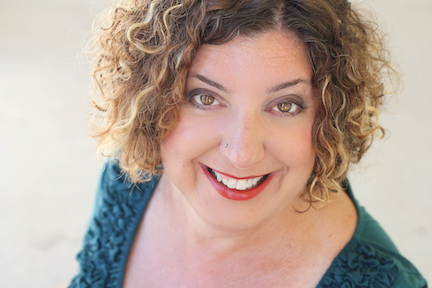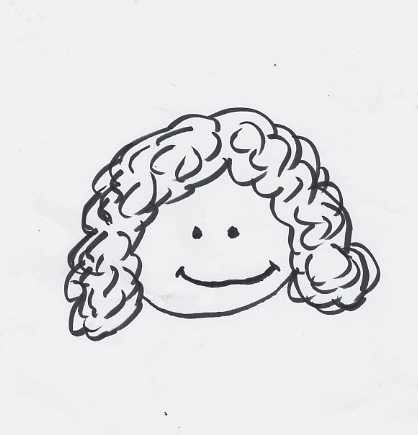 Video
Interview (from 2018)
You've traveled to festivals and venues all around the country with your show, It's All About Amy, which is a unique, fun format in which you (spoiler alert) play the titular character. Tell us about the show, and how the idea came to be.
In 2010 Jared [McBain], my original duo partner, and I were on a house team in Denver. We went to Rick, our coach, and asked him if he'd like to coach a duo. I presented him with an idea. A week later he came back to us with nothing resembling my idea, and, instead, presented the Amy format to us. We laughed — a lot — and then when I finally caught a breath I told him we weren't going to create a show named after me – that was ridiculous. Coach Rick replied by saying that it was perfect for us because I'm a strong monologist and Jared is a strong character improviser, so it plays to our strengths. (Then he had to go and follow up by saying that I enjoy talking about myself — gee whiz!) The Denver improv community thought the idea was pretty obnoxious, but when they realized I play the straight woman and Jared brings the crazy, they got on board and stopped giving me a hard time about having a troupe named after myself!
You and your duo partner, Jared McBain, with whom you built the show, live across the country from each other, which has meant that, since you moved to St. Augustine (which we'll get to in a sec), you often perform with a rotating cast of guest stars, of which we were lucky enough to be ones last year. Who have been some of your favorite people to play with? (This isn't a trick question where we're looking for the answer to be us, by the way!)
HAHAHAHA! Ok. Well Jared will always be my #1 guy of course. Second to him is everyone's favorite, Anthony Francis from Improv U. I love, love, love doing the set with Anthony because he's willing to go anywhere. In fact we have a running joke that it's not an Amy set staring Anthony unless there's a good makeout scene! It's easy to dig deep with Anthony because when we're in the green room, we touch each other — a lot. I know that sounds really weird, but it breaks down barriers instantly and gets us into an intimate space to be able to trust each other completely. And we do.
You've been hard at work for the last couple years, single-handedly cultivating the improv scene in St. Augustine through classes, shows, and even street improv. What have you enjoyed most about that experience?
The most rewarding thing about building an improv community from scratch is seeing my students share the values I've worked so hard to promote — things like … "make each other look brilliant" and "we before me" are our two biggies. This past weekend was a big milestone as it was the first time one of my graduates did an Amy set with me. I've been struggling with losing my voice due to a bad cold and my grad, Morgan, totally took care of me even though he was so nervous doing his first duo set — and, his first duo set with his teacher. He was amazing and the set was tender and loving — just like I want our community to be.
What would you tell someone who is interested in trying an improv class for the first time?
Do it! And do it with an open mind and an open heart. When I was taking my first classes, I was all about performing and being "good" and in fact I was terrible. I needed to get out of my own way and be open to what might be. I tell my students to discover their own adventures through improv and whatever that adventure becomes is theirs and theirs alone. If the stage is part of it, great. If not, that's OK too. Not everyone will perform on stage, and everyone has a life stage — that's where improv becomes the most important tool.
What's your favorite memory from a trio, duo, or solo show, either one you've done, or one you've seen (or both)?
I remember doing an Amy set with Jared in Denver and he was jumping all over the stage being different characters. Evidently I got confused and thought I was having a conversation with one of the characters and that particular character had left the stage. Meanwhile Jared was in a doorway and the audience was laughing so hard. I couldn't figure out what was so funny. My honest, organic mistake ended up being the funniest part of the set. To this day I say to Jared, "remember that time I was talking to no one and everyone laughed?"
We've thrown around a lot of titles in this interview — improviser, teacher, scene-builder — but we can't end this without mentioning one more: Wawa enthusiast. Tell the good people of Tampa and beyond: What do you love about Wawa?
HAHAHAHAHA! Well, I grew up down the road from Wawa, Pennsylvania (outside of Philadelphia) and I never really thought much about it until I moved to Denver — where there was no Wawa. Then it became a joke – every time I went home to Philly I'd take a photo of me at Wawa and a photo of me with a Yuengling — another PA specialty. When I moved to Florida, and was reunited with Wawa, someone in Tampa said to me, "Isn't that just a gas station?" Then it was ON and I thought I was going to cut a bitch (that's Philly talk). Wawa is the BEST place to get a hoagie, a coffee or some Tastycakes on the run, and, for Philadelphians, it's a slice of home … so folks, let's show some respect to a place that originally didn't even have gas stations (I am not kidding)!