Impromptu is an improv team focusing on creating unscripted plays set primarily during the 1940s-1950s. With a nod to the great playwrights of the era (Williams, Inge, Odets), Impromptu finds the passion and humor of these decades, often with a southern gothic twist, while developing the story, plot, characters and action ON THE SPOT.

Teresa Bueno, Joe Rinaldi, Kathleen Rinaldi
Sarasota, Fla.
Schedule
Impromptu will perform in the 7:50 PM block on Friday, August 14.
Images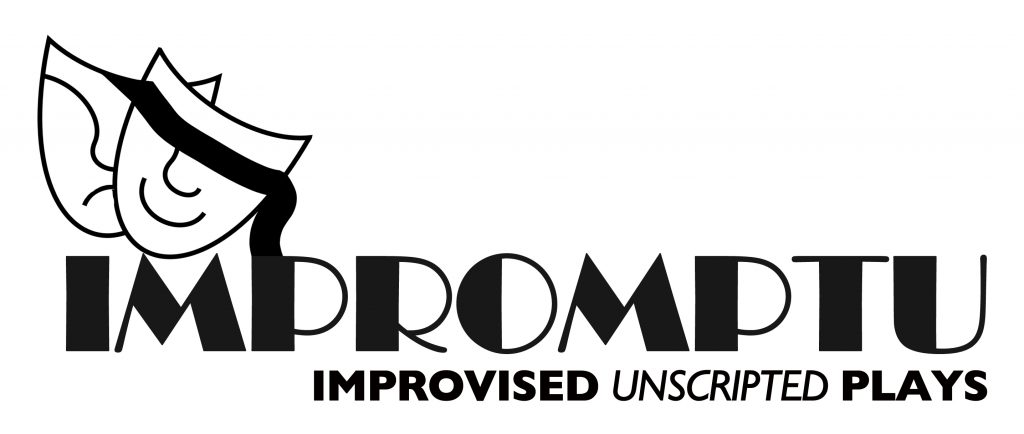 Video
Troupe bio
Three years ago, the members of Impromptu were sitting in their seats at the Sarasota Improv Festival when the opening act, Impro Theatre LA, came on to the stage. Within moments, all three agreed that "THIS" was what they wanted to do. "THIS" is the creation of a fully realized play – beginning, middle and end – by developing the characters, dialogue, action and story ON THE SPOT.
Instead of focusing on a single genre, Impromptu specializes in plays set primarily during the 1940s-50s. It's a nostalgic time for many audience members but also an era that saw a wide variety of events and cultural changes. Whether you're over 60 or under 30, Impromptu will tug at your heartstrings while making you laugh and cry.
The members of Impromptu are professional actors, writers, and storytellers. It's this mix of skills and experiences that make Impromptu a delight to watch.