An improv comedy duo performing in Delray Beach, Fla. This dynamic team consists of tattoo artist Rebecca Loveless & Ju-Jitsu firecracker La'Catherine Transleau. This group feeds off audience interaction and high energy.
Rebecca Loveless, La'Catherine Transleau
Delray Beach, Fla.
Schedule:
Free Tacos will perform on Saturday, August 17 on the L.E. Zarling Stage starting at 7:00 p.m.
***CLICK HERE TO PURCHASE ZARLING STAGE TICKETS FOR SATURDAY NIGHT.***
Previous Countdown Improv Festival appearances:
2018
Images: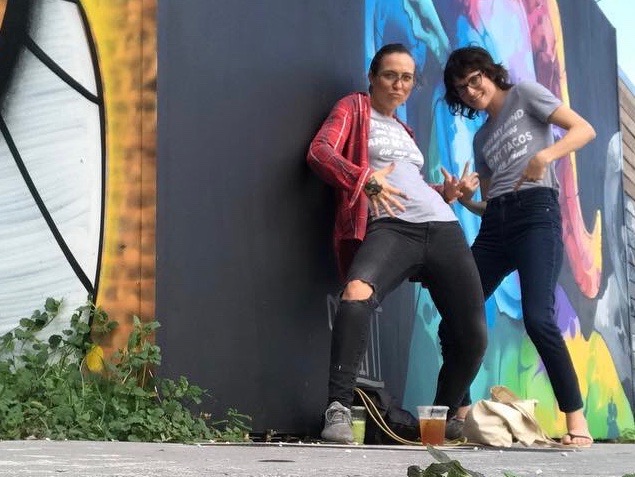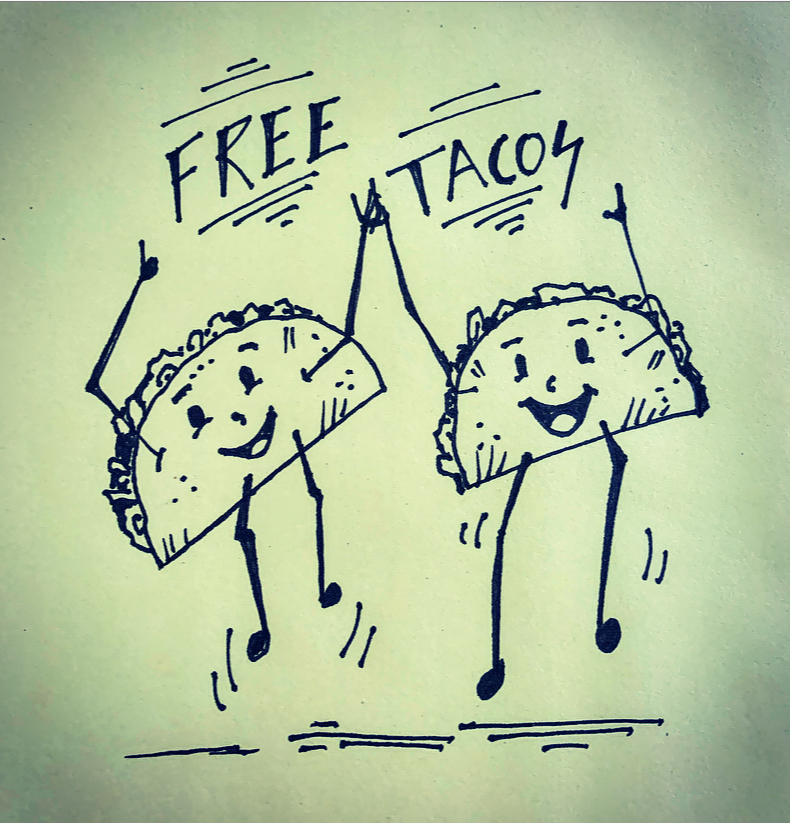 Video:
Interview from 2018:
We love a good duo origin story. What drew you both to improv, and how did Free Tacos come to be?
Tacos met in Delray Beach about two years ago. La'Catherine was performing with an all women's group, Golden Goodies, and Loveless knew the two were complete weirdos. The two became fast friends and play in Improv U's house team Business Casual. It was not long that the pair created Free Tacos. Loveless began improvising at UF to overcome an intense shyness, common with artists, while studying Visual Arts.
Tell us a little bit about your show, and what audiences can expect to see on stage from your duo at the festival.
Expect less, and stay present. Free Tacos will make you laugh. Boundaries do not exist in a Taco show. We play to the whole room. Loveless and La Cat use emotion, unusual characters and love to move our audience. High energy is always served.
Judging from your team bio, you both lead rich and interesting lives outside of improv — among other things, Rebecca, you own Delray Beach's first tattoo shop, Tradition Tattoo, and La'Catherine, you've trained extensively in jiu jitsu. Do you find that improv informs these pursuits, and vice versa? If so, how?
For sure! As a tattoo artist and overall ambitious badass, Loveless entertains everyday. She brings art into peoples lives. Improv does the same. During a session she can bring her clients, much like an audience, to another place. A client once became very emotional during a session in dedication to a lost parent. When he started to tear up over the memory of his father, Loveless immediately changed his mood. Sometimes you just need to talk about your love of toes, Loveless had the client laughing in minutes.
La'Catherine speaking, I have found pretty much everything in my life reflects the other. It's not about the amount of stage time you get in improv that makes you "good," rather your ability to live, listen, and react in the present moment of now. It's not about the color of your belt around your waist in Jiu Jitsu, rather the poise you carry, and your ability to always be learning. Even in sobriety, it's not about the number of days or years you've racked up, rather the way you feel and act in the present. All my activities remember me about how being present is truly key, to the doors of the foundations laid.
You both perform at Improv U in Delray Beach, which is one of our favorite places in the country to perform. What do you love about improvising at Improv U, and in Delray?
Thank you! Improv U has allowed so much growth and we are proud of our home. It's where we live! Being able to reach the people and children in our community is vital for the craft's survival. Improv U is a small theater that has a lot of love. These independent businesses need the support of its people, it has bonded people in a unique and deep way. We regularly rehearse and perform in the space, killing it is our specialty.
What do you enjoy most about performing together?
Respect is huge in the duo. It's all about that trust and honest, holding to if this is true, what else can be. There is a endless amount of trust on stage. La Cat can easily choke out Loveless at anytime so keeping her happy is crucial. We really are just trying to make the other laugh, getting that sparkle.
Finally, we've had more than a few people come to our shows thinking they were about to see a screening of the movie From Justin to Kelly. (They usually leave pretty confused.) Have you ever had anyone come to your shows expecting actual free tacos?
Yes! We enjoy the bait and switch. People almost always laugh when they hear our name, so how can it go wrong. If you come to a show in hopes of getting a free taco then you are our people. Enjoy the show! (Also, if you bring us free tacos, we won't turn them down)