Crossed Wires improvises an entire movie, from title to credits, on stage before your very eyes! All in less than thirty minutes! Expect a wild ride!
Amanda Rogers, Steve Wyeth
Madison, Wis.
Schedule
Crossed Wires will perform in the 10:00 block on Friday, August 16.
***CLICK HERE TO PURCHASE FESTIVAL TICKETS FOR FRIDAY NIGHT.***
Images: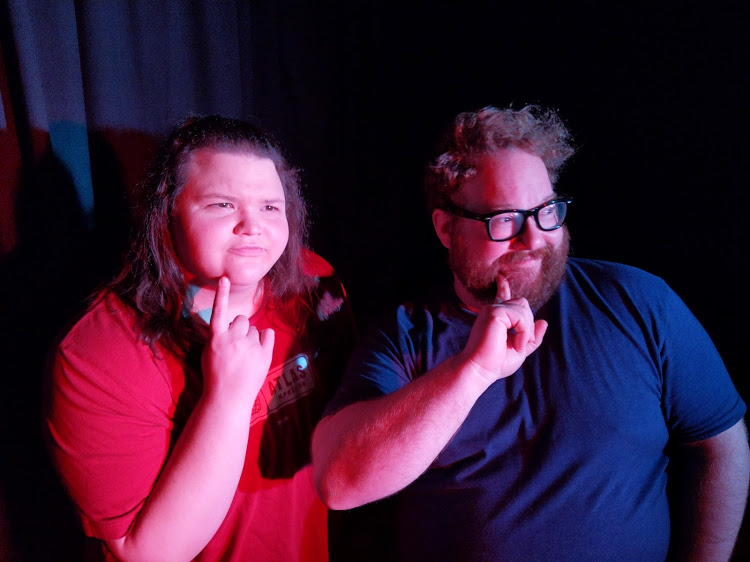 Video:
Troupe bio:
Crossed Wires is a duo team formed in 2019 by two members of Atlas Improv Co. in Madison, Wisconsin. Amanda wanted to do a two-person narrative team, and Steve said "I'd do that with you", and the rest is history.