Three characters witness the same event, and each, one by one, reveals their point of view in a short monologue. Then supporting scenes are played to show that perspective — three different perspectives of the same event.
Victoria Dym, Matthew Eyre, Darryl Knapp
Tampa, Fla.
Schedule:
Chicken & Waffles 2.0 will perform in the 5:00 block at the HCC Studio Theatre on Saturday, August 17.
***CLICK HERE TO PURCHASE FESTIVAL TICKETS FOR SATURDAY NIGHT.***
Previous Countdown Improv Festival appearances:
2018
Images: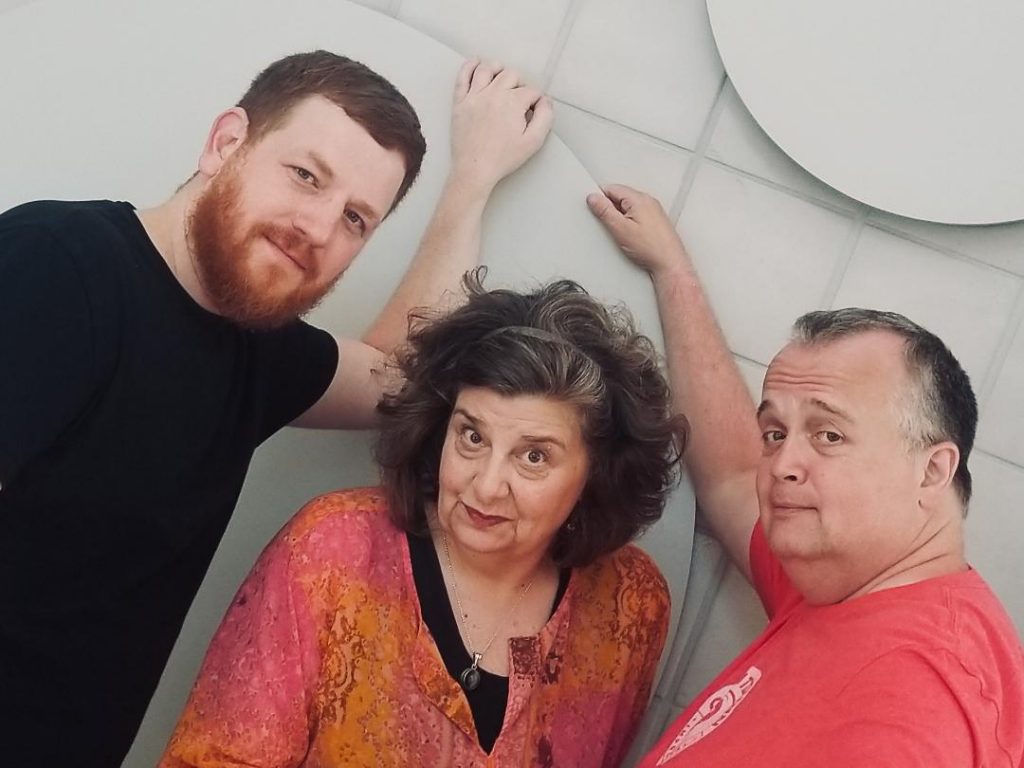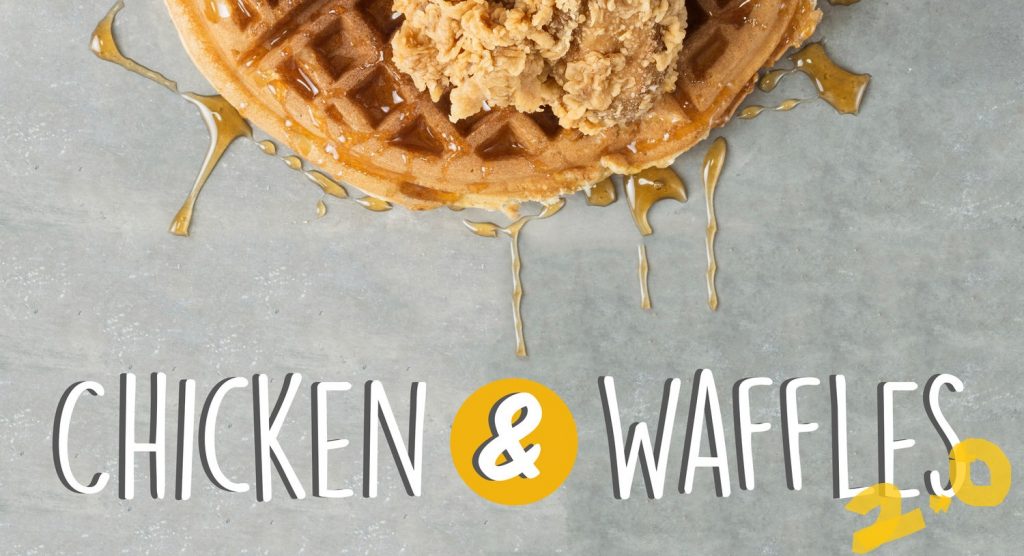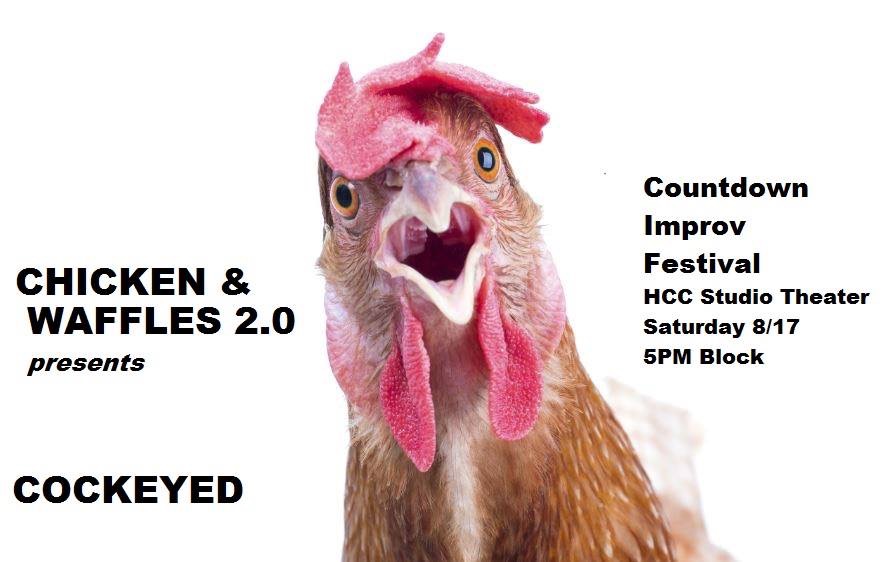 Troupe bio:
Chicken & Waffles played at last year's Countdown Improv Festival. The cast is on different teams at the Box Theater in Tampa. Matthew plays with Alpaca Suitcase, and Darryl and Victoria play with Dear Aunt Gertrude, and Darryl plays also on Your Middle Child.