Did you love Choose Your Own Adventure novels as a kid??? Then have we got a show for you! Join Lauren and Tori on a show where you help us choose the adventure along the way!

Tori Baird, Lauren Ross
St. Petersburg, Fla.
Schedule
C.Y.A. Improv will perform in the 6:00 p.m. block at the HCC Studio Theatre on Friday, August 12.
Previous Countdown Improv Festival appearances
2020
Images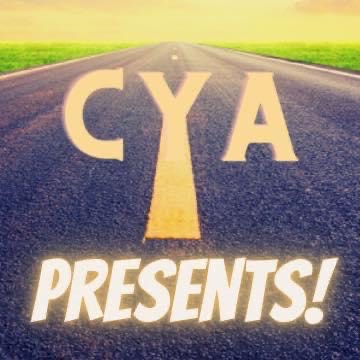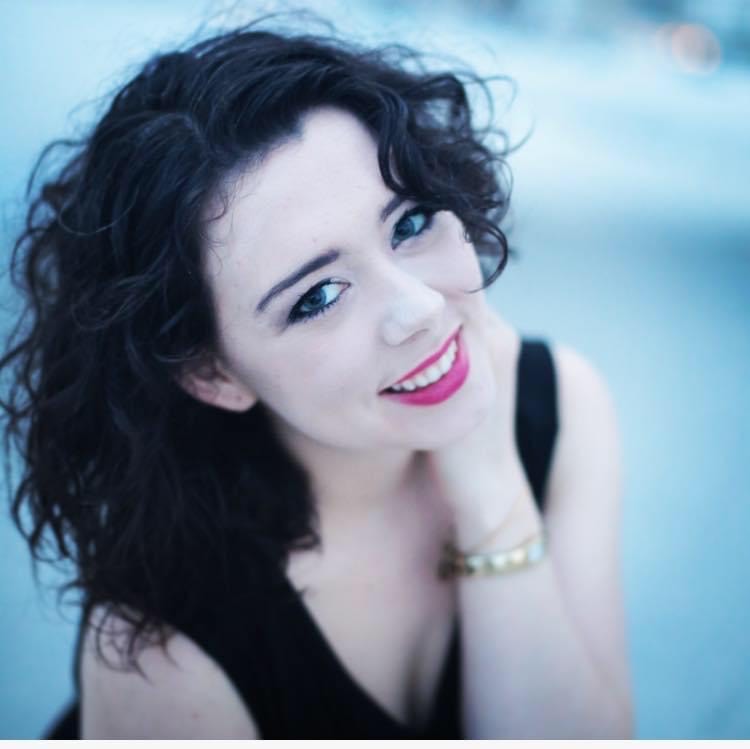 Video
Interview (from 2020)
C.Y.A. stands, primarily, for Choose Your Own Adventure, which is the format that you two improvise together. It's super fun, and we can't wait for everyone to see it. What can audiences expect from your show when they tune in on Thursday, August 13?
This format is something we created on our own with inspiration being drawn, of course, from the Choose Your Own Adventure books that were wildly popular when we were kids. We like to describe our show as an emotional dramedy. Our audience can expect a heartfelt comedic journey where they not only get to be a part of the adventure, but get to actively participate through our entire show by helping us to make decisions that will determine where our journey will lead.
Tell us about how the two of you met and started working together. What do you love most about improvising together?
We met while trying to form a short form team for a Ladies Jam in Orlando with our wonderful friend Claire. From the beginning we had such a strong connection both on stage and off. We are both very physical actors and love to play with that concept in our shows, it will be interesting to see how this idea will play out in an online environment. Our favorite part about improvising together is that when we are truly connected, it doesn't feel like work. Tori describes us as "our very own odd-couple," meaning that our dynamic is very eccentric (Lauren) and grounded (Tori) in how we approach our characters and story lines and there is a very natural and beautiful balance between the two of us that allows a true emotional connection on stage.
In life, we don't always get to choose our own adventure. (Take right now, for instance.) What's the biggest adventure each of you has been on?
Tori Baird: My biggest adventure was going to Germany when I was younger. I really tried to immerse myself in the culture. My best friend and I both drove on the autobahn for the first time, which for those that don't know is a popular stretch of road in Germany where there is (for the most part), absolutely no speed limit (yes, my life flashed before my eyes)! I also tried to learn as much of the language as I could soak in. We went to a restaurant one day and I needed to find the bathroom, I asked the waiter for directions, listened to his reply, followed the instructions and found my way to that bathroom and the whole conversation was in German! **Bows graciously for applause** In all seriousness though, it was my biggest adventure to date and full of moments I will never forget.
Lauren Ross:My most memorable adventure was moving from Tucson, Ariz. to Florida. I rented a small U-Haul trailer and filled it with everything I could and drove myself across the country heading towards a new start in life. My dog kept me company, we jammed out to music and sang showtunes exceedingly loud, okay I did most of the singing. I got to see such beauty in so many different states along the way, New Mexico was a personal favorite. I accidentally gave myself a tour of New Orleans (pay attention to the highway signs by the Super Dome, take my advice). It was a really stressful and really fun trip but the best part was when I walked into my new home for the first time and realized I had done it — moved myself across country with no help and no one else — I was so empowered and felt like I could tackle the world in that moment.
What excites you most about performing online this year?
Neither of us has performed in a festival before and we are just so excited and honored to be a part of Countdown Improv Festival this year! We'll be honest, neither of us has really explored online improv in a serious way before, so we're excited to present our show in this unique format. Of course, it will have its challenges, but we're thrilled to be able to tackle them together!
Finally, who do you think will be entered into the Countdown Improv Festival Hall of Fame this year?
Amy Schumer is definitely our pick for the Hall of Fame this year!