Bryan Fernando continues to whittle down his 1700-song Spotify playlist as he performs a completely random Soundtrack set in his FOURTH FIFTH Countdown appearance!
Bryan Fernando
Portland, Ore.
Schedule
Bryan vs. Music will perform in the 8:30 p.m. block at the Commodore Stage on Thursday, August 10.
Previous Countdown Improv Festival appearances
2022, 2021, 2020, 2019
Images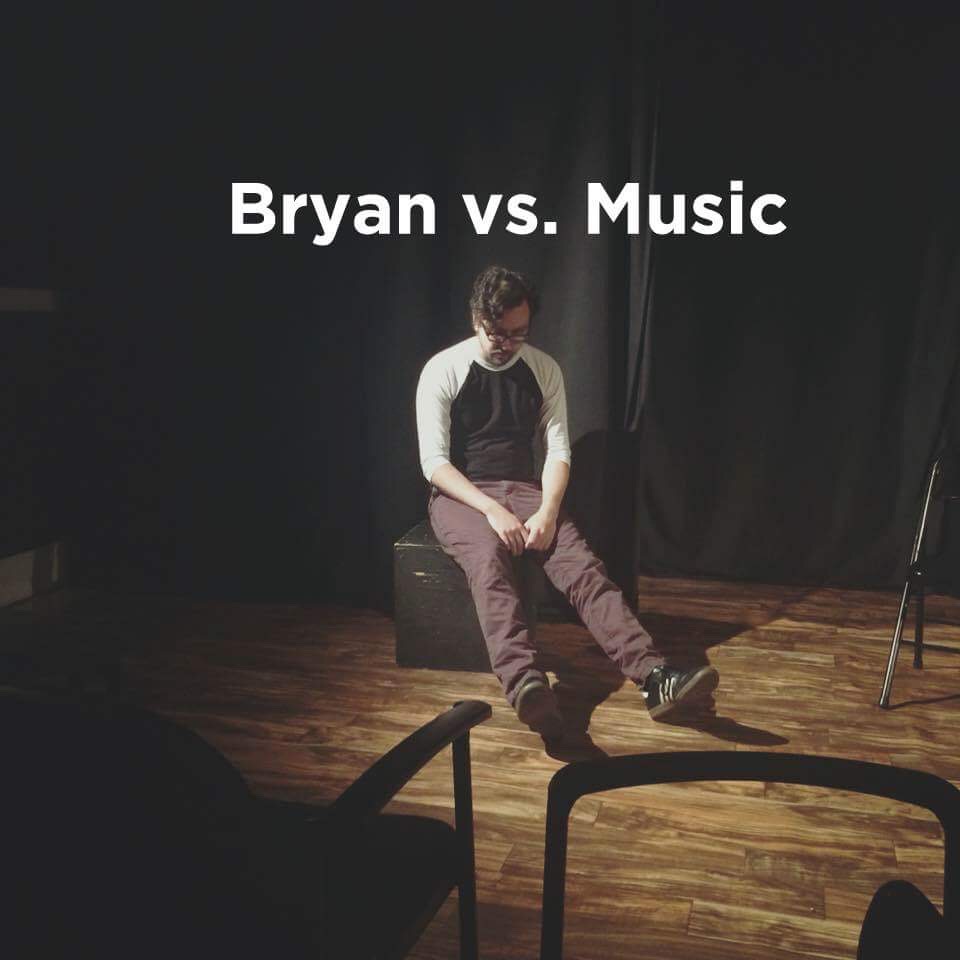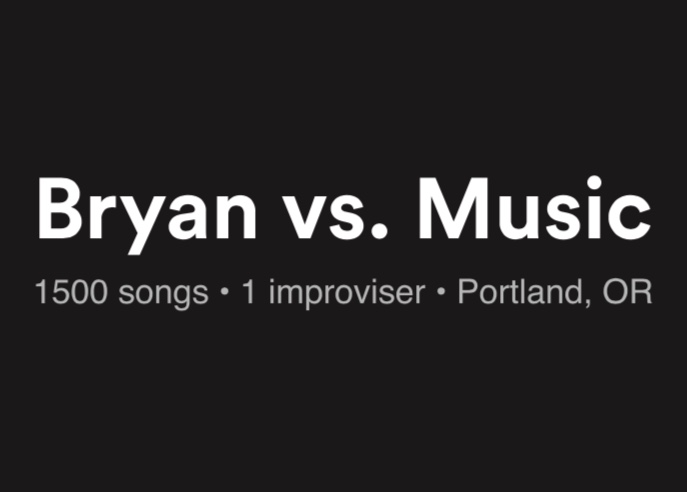 Video
Interview (from 2019)
We love your format, Bryan! Will you tell us how you came up with it, and how it has evolved since you began doing the show?
At Kickstand Comedy Space in PDX, they had a weekly music-based jam that they were accepting suggestions for. I sent them a full night's worth of songs, and they asked me if I could do that again for two straight years. The jam has since morphed into something else, but I still had this 1000-song Spotify playlist that was just sitting around. I decided to do some shows and burn through some songs, and it started gaining popularity. It's pretty much stayed the same since its inception, but I find that shows are getting more fast-paced. I started out using 3-5 songs per show, and I'm currently up to 10-12 songs per show. Also I'm simultaneously getting more laid back and more structured with every subsequent show, if that makes sense? Like every show gets closer to a Harold- or Deconstruction- type of structure, but the sort of stuff I'll allow onstage is changing?
Walk us through your on-stage thought process when one song transitions to the next. What do you listen for and draw from in order to situate yourself in the next scene and a new character?
It boils down to four things: emotional content, lyrical interpretation, rhythm, or placing the song within a historical context. Every song will give us something different, not just for myself but for everyone in the audience as well. Sometimes it's a literal part of the song that stands out and sometimes it's just a vibe. But I'm always trying to tie new scenes to earlier scenes to establish callbacks and second beats.
Tell us about the relationship between you and your playlist. How do you put it together? What are your favorite songs on it? Are there songs that against all odds seem to come up in shows over and over again?
The playlist is specially curated by me, with additional input from friends and fans. Some of these songs I've listened to exactly once, added to the playlist, and then never listened to again. And any time a song shows up, I delete it. But sometimes clerical errors occur; I have somehow had "Oh Girl" by the Chi-Lites come up in like three different sets. My favorite songs are either the super extreme metal songs I've added or pieces of film scores. Either you get a very distinct emotional moment, or just all hell breaks loose.
Does music ever win in the age-old struggle between Bryan and Music? Do you ever find yourself stymied by a song? Similarly, do you have a contingency plan in case of technical disaster? What's your escape hatch if "Music" doesn't show up for some reason and the show becomes just "Bryan"?
My friends have said that Music won one of the first ever Bryan vs Music sets. And I did recently do a set where the audience had to sing at me. It was absolutely transcendent. A tour de force. Probably the only way I'll ever do improv to Garth Brooks. I'm at the point in my career where I don't necessarily get stumped onstage, but if you see me do something movement based, I've probably run out of good ideas.
What drew you to solo improv?
The sad answer is that all my groups fell apart at the same time, and it was becoming increasingly difficult to form a new one. But once you start, you immediately see the benefits. I can rehearse for 8 straight hours, create the exact format I want, fly across the country on a whim, I never have to start a group chat to see who can make which date. I used to do regular shows with guest performers, and audiences preferred the solo sets to the guest sets. I've always had the idea of expanding Bryan vs Music to a group setting, but the people have spoken. They want just one dude onstage.
If we're not mistaken, the Countdown Improv Festival will be the farthest that you've ever traveled to perform your show. (We're honored that you're coming!) What excites you about traveling for improv?
I'm honored that you would have me! The thing I love most about traveling for improv is that I'm still at the stage in life where new improv excites me. I have very little experience with Floridian improv, so I'm curious to see what the Dirty South has to offer! Plus this is a new festival for me, and I think the only people I've met before are Kevin Miller and Will Luera, so that's dozens of new friendships waiting to happen. Plus jam opportunities! Networking!
Finally, we have our own theories about this, but as a Portland resident: how accurate is Portlandia?
If by "Portland" you mean SE Hawthorne between the waterfront and 82nd, then 110% accurate.