We are improvisers that enjoy experimentation and connecting with our audience. Our shows are high energy, physical, story based, and personable.
Kyle Brandon, Melanie Leon, Daniel Pacchioni
Orlando, Fla.
Schedule
Before Ghosts will perform on Saturday, August 17 on the L.E. Zarling Stage starting at 7:00 p.m.
***CLICK HERE TO PURCHASE ZARLING STAGE TICKETS FOR SATURDAY NIGHT.***
Images: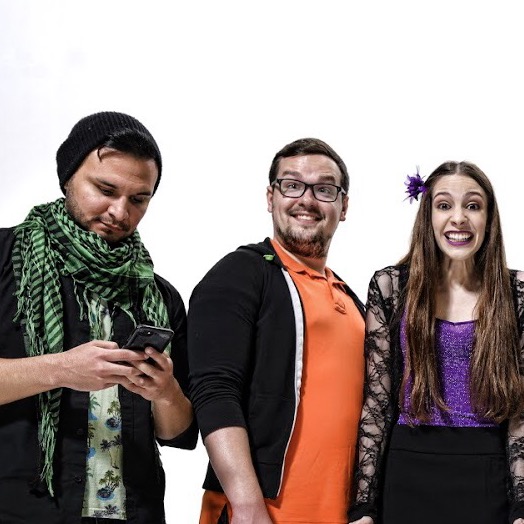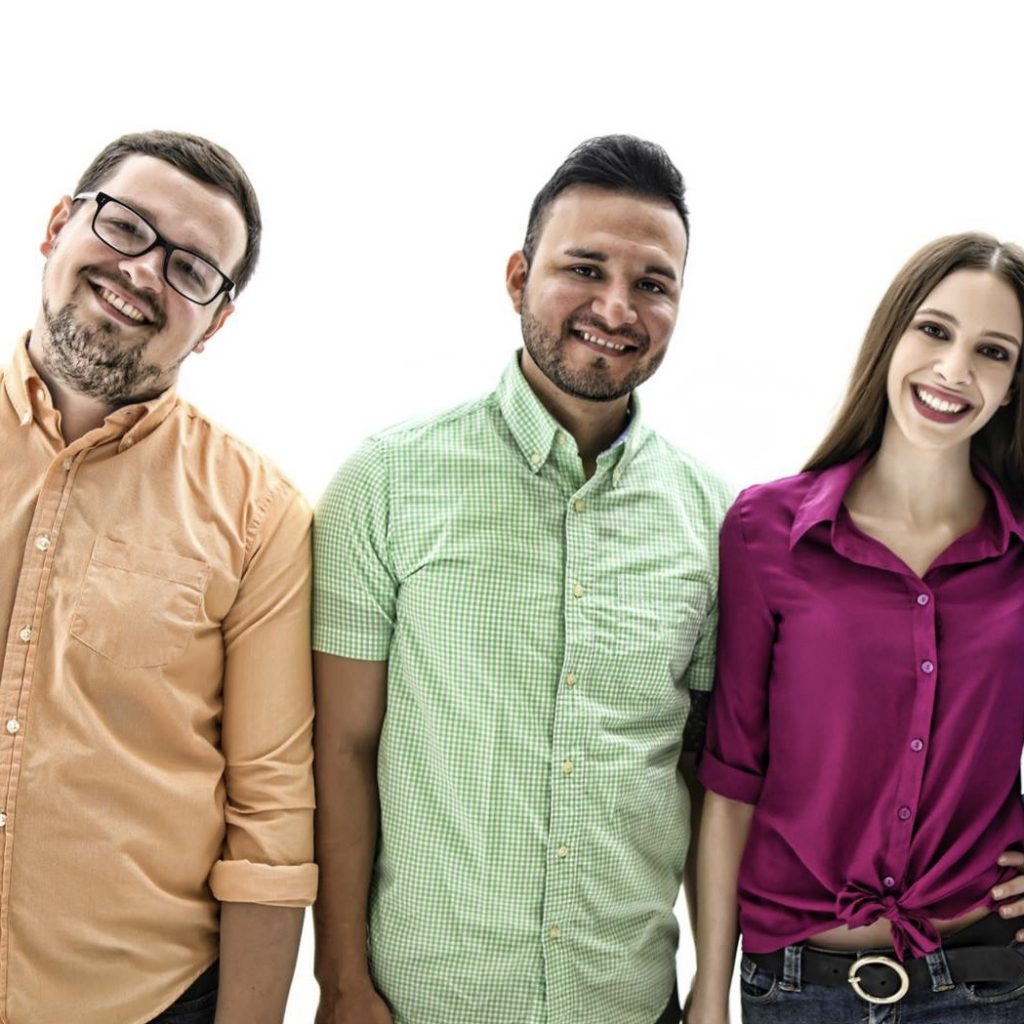 Troupe bio:
Before Ghosts is a group of great friends who enjoy being together, working together, and laughing together, and love bringing this to the stage. We formed with the desire to be a well-rounded, professional hub for comedy. This brought together our different styles and fields, creating a uniquely funny unit. Whether we are improvising or writing, our goal is to be creatively original, fun, and brave, while bringing out the comedy in all aspects of life. We create untold stories through the comedic exploration of characters, relationships, and situations.
Interview:
We're so excited Before Ghosts is joining us for this year's festival! Tell us a bit about how the three of you started working together.
We know each other from the Orlando Improv Community. We became friends before we started performing and we just clicked right away. We genuinely have fun spending time with each other and it really shows on stage.
What can audiences expect from your show? What, in your opinion, makes a Before Ghosts show special?
We try to focus on authentic relationships. We enjoy experimentation and connecting with the audience. Audiences can expect a high-energy, physical, story-based improv show. 🤘
Audiences can catch you performing on Saturday night on the Zarling Stage at this year's festival — an intimate, curated, immersive second-stage experience tailor made for boundary-pushing, kinetic improv. Do you have a favorite memory of a particularly creative or inventive improv set that you've either done or seen?
We've done a show where we had to end every sentence with "F*ck Yeah"… just because it was funny to us as an extra challenge…does that count? Didn't push any boundaries so probably not.
Favorite ghosts in popular culture – go!
Grumpy Cat (too soon?).
You're from Orlando – what do you love about the improv scene there?
Everyone knows each other and we love to riff all night in weird locations like parking lots and dark alleys. There's nothing funnier than riffing with other comedian friends all night.
And, speaking of Orlando, last but not least: current theories on why the hell Disney World is so damn expensive?
Mickey Mouse likes expensive cheese.