A washed up 80's rocker dressed for a job interview at a gas station, Sweaty Dee is a self proclaimed expert at all things. Always eager to dole out life advice, he's the know-it-all who screws up everything he touches! At live shows he answers your questions on any subject through high energy stories, physical act outs, and improvised songs that will leave you laughing and feeling much better about your own life choices.

Randy Wood
Seattle, Wash.
Schedule
Sweaty Dee will perform in the 8:00 p.m. block at the HCC Mainstage Theatre on Saturday, October 23.
Previous Countdown Improv Festival appearances
2020
Images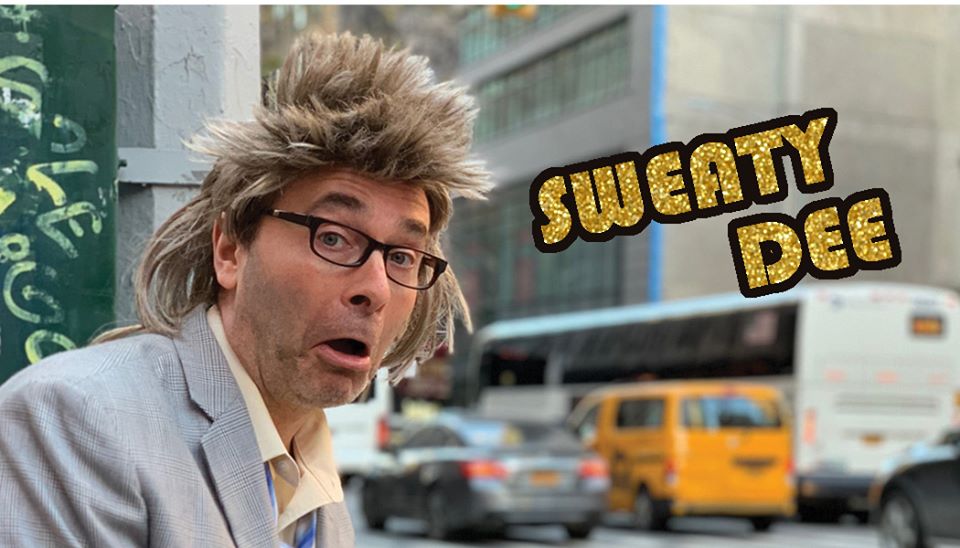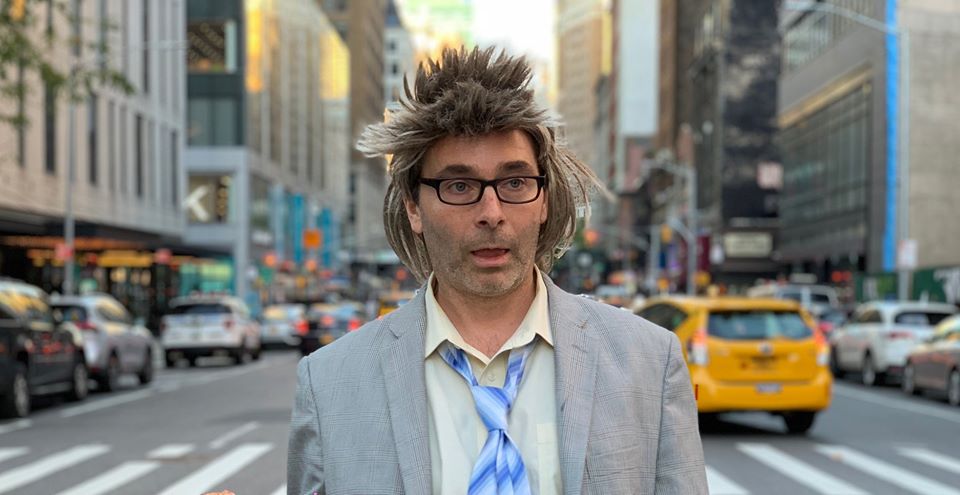 Video
Troupe bio
Randy Wood has been writing, performing, and producing comedy for ten years. In 1995 he moved to Seattle from Ohio to do an internship with Fantagraphics Books in the hopes of pursuing a career as a comic book artist. That didn't pan out, and in 2010 he started doing stand up comedy. He has since trained at Upright Citizens Brigade NYC, Unexpected Productions, Freehold, and Cornish College of the Arts. He produced a monthly comedy variety show called "Spectacular" at The Pocket Theater in Seattle from 2016 to 2019. He has been influenced by comedians such as Neil Hamburger, Robin Williams, and Melissa McCarthy. He performs regularly as the character, "Sweaty Dee", around Seattle and has performed at New York Sketch Fest, SketchFest Seattle, Once Told Tales, and Bumbershoot.