Alexander is a completely improvised one-man historical hip hop musical. Alex takes a suggestion of any historical figure and improvises a story about their life, freestyle rapping whenever the music starts.
Alex Grindeland
Jacksonville, Fla.
Schedule
Alexander will perform in the 10:00 p.m. block at the HCC Studio Theatre on Thursday, August 10.
Previous Countdown Improv Festival appearances
2022
Video
Images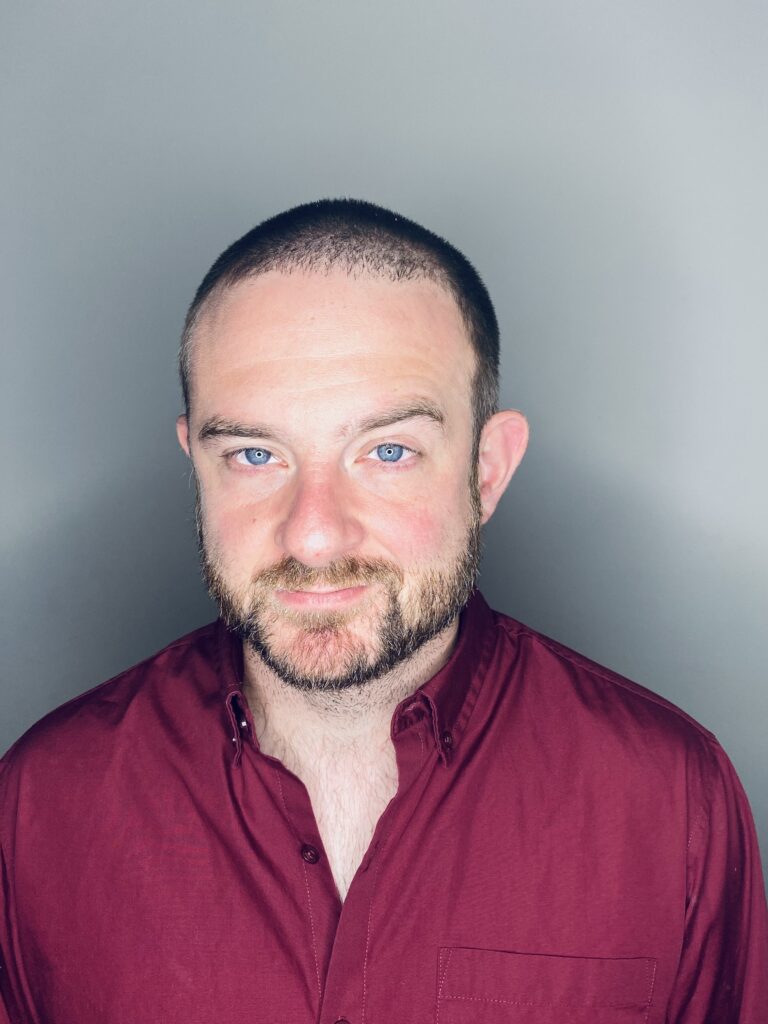 Bio
Alex Grindeland is the owner and manager of two improv theatres – First Coast Comedy in Jacksonville, Fla. and of CSz Seattle, in Seattle, Wash. He also serves as President of the CSz Worldwide Executive Council. CSz Worldwide is the organization that licenses theatre companies to perform ComedySportz internationally. Alex has been an improviser, actor, comedian, teacher, and an almost daily shower taker for over 18 years. During that stretch, Alex earned his B.A. in Theatre Education from the University of Wisconsin-Milwaukee. He continues to perform weekly, while enjoying teaching improv to students of all ages and experience levels.