Ant Farm
Delray Beach, Fla.
Saturday, August 17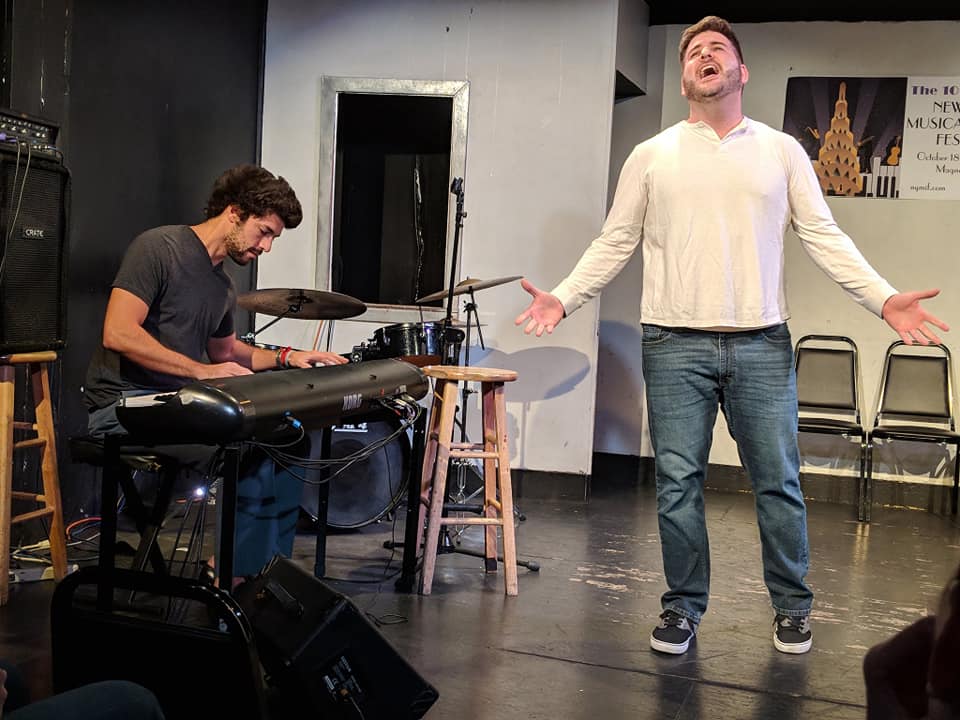 A solo musical mini-Harold with music by Tone Tata.
Anthony Francis
Musical Director: Tone Tata

---
As Yet Unnamed
Miami, Fla.
Friday, August 16
An exciting musical Harold inspired by an audience suggestion.
David H. Hepburn, Daryl Patrice, Stephanie Rae

---
B-Team Improv
Miami, Fla.
Friday, August 16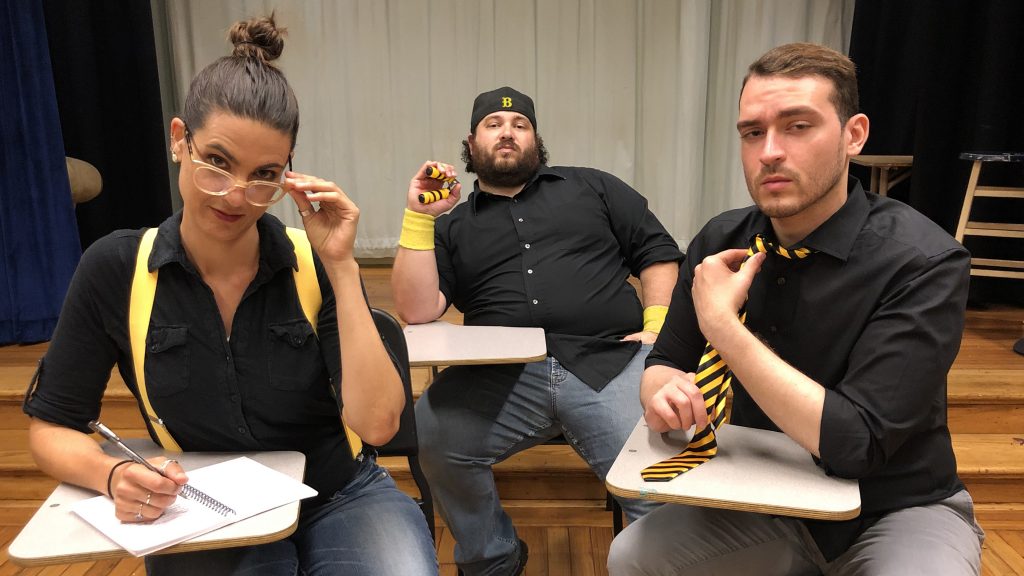 Have you ever started reading an article or watching a video online, then you see a link for something interesting so you click on it? Before you know it you're deep in the click-hole watching a panda sneeze for 37 minutes straight. We take a ride clicking through every link of funny, and hopefully you'll follow along with us.
Alicia K. Garcia, Dash Maverick, Chris Miranda

---
Before Ghosts
Orlando, Fla.
Saturday, August 17
The L.E. Zarling Stage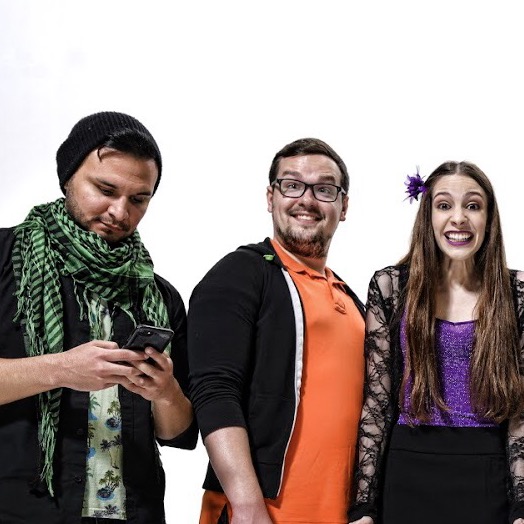 We are improvisers that enjoy experimentation and connecting with our audience. Our shows are high energy, physical, story based, and personable.
Kyle Brandon, Melanie Leon, Daniel Pacchioni

---
Big Bang Improv
Sarasota, Fla./National
Saturday, August 18

Boston style free-form that has been wowing New England audiences and at festivals around the world for years. The entire set moves seamlessly from one scene to the next at the rate of over a scene a minute all following the group play philosophy of "follow the funny." The show builds rapidly and culminates in a series of surprising and organic callbacks done through the unique editing styling and story telling of this Boston super-team. This is a high-energy improv experience that redefines itself with every performance.
Will Luera, Elise Rodriguez, Autumn Steiner

---
The Bitter And
St. Petersburg, Fla.
Thursday, August 15
It starts with 'a weird way to die' ask. Then the Bitter And works through a scene or series of scenes playing on the suggestion. Maybe someone dies or maybe they don't. We never know until we get to the end.
---
Bryan vs. Music
Portland, Ore.
Friday, August 16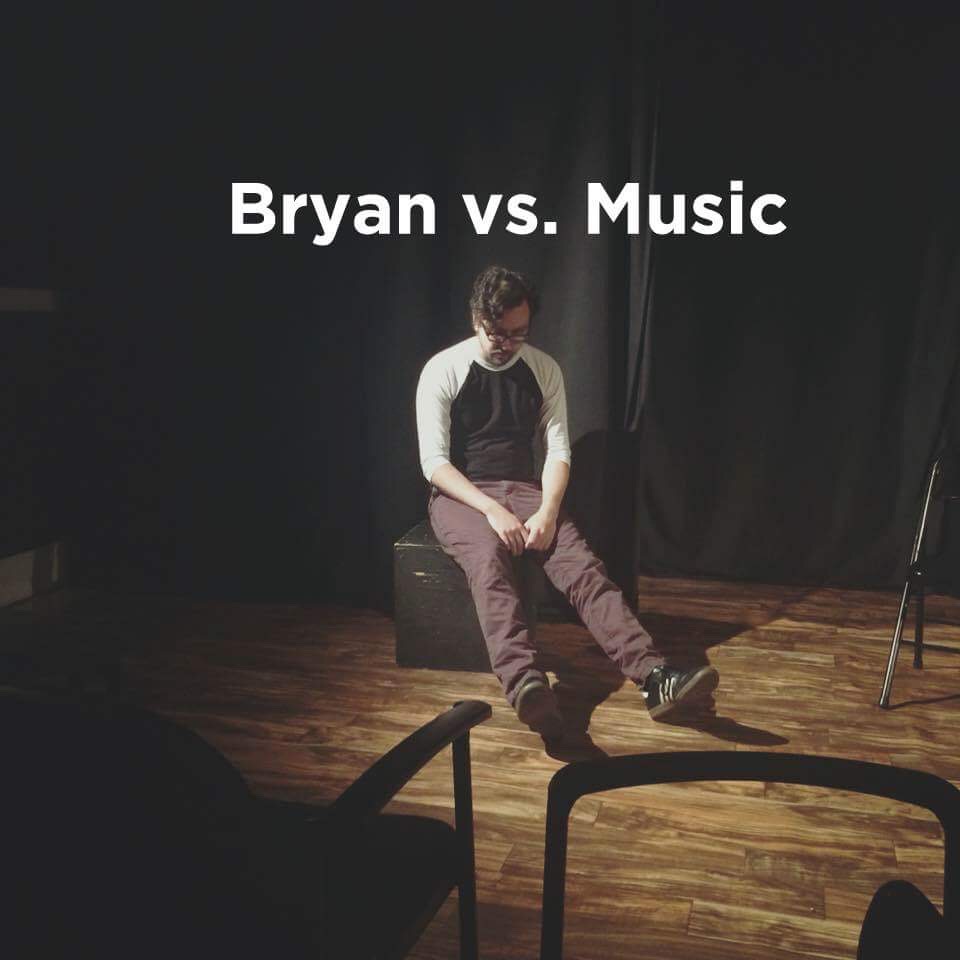 Bryan vs. Music is a solo show that is constantly being interrupted by a specially curated 1700-song Spotify playlist. The format always changes, no two shows are the same. But there are always JAMS.
---
CatBird
Delray Beach, Fla.
Saturday, August 17
The L.E. Zarling Stage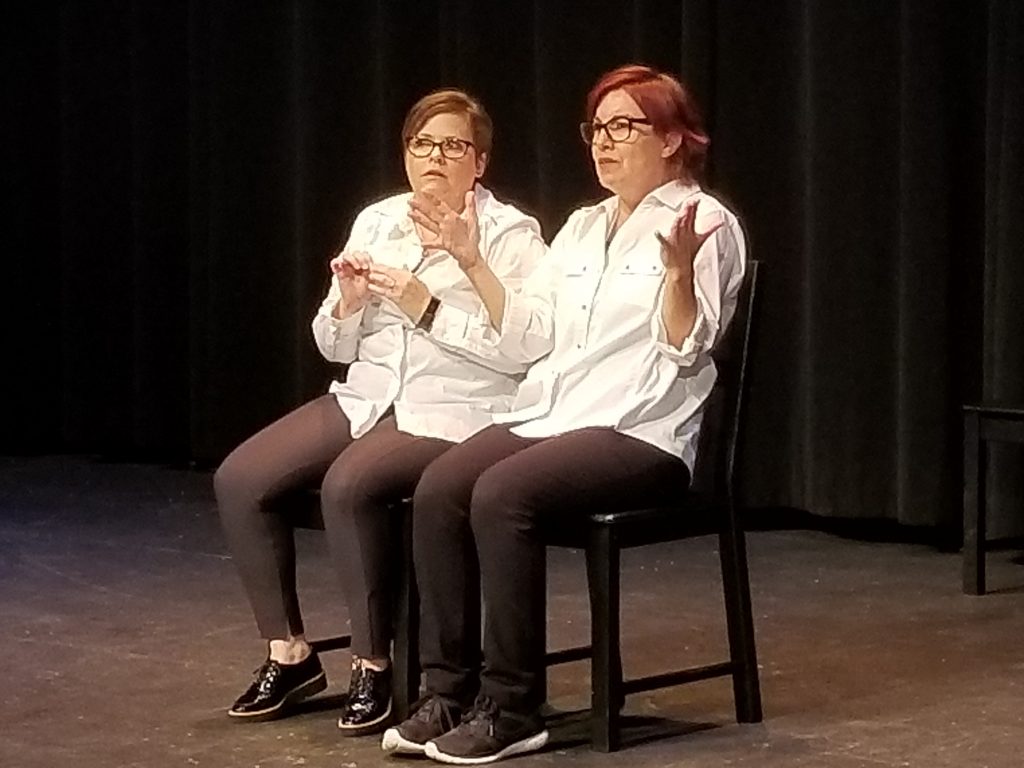 CatBird is a duo improv team who focus on connection with each other, exploring emotions and heightening them using few words. They are experimental and often border on performance art.
Robin Thompson, Catherine Windecker

---
Chicken & Waffles 2.0
Tampa, Fla.
Saturday, August 17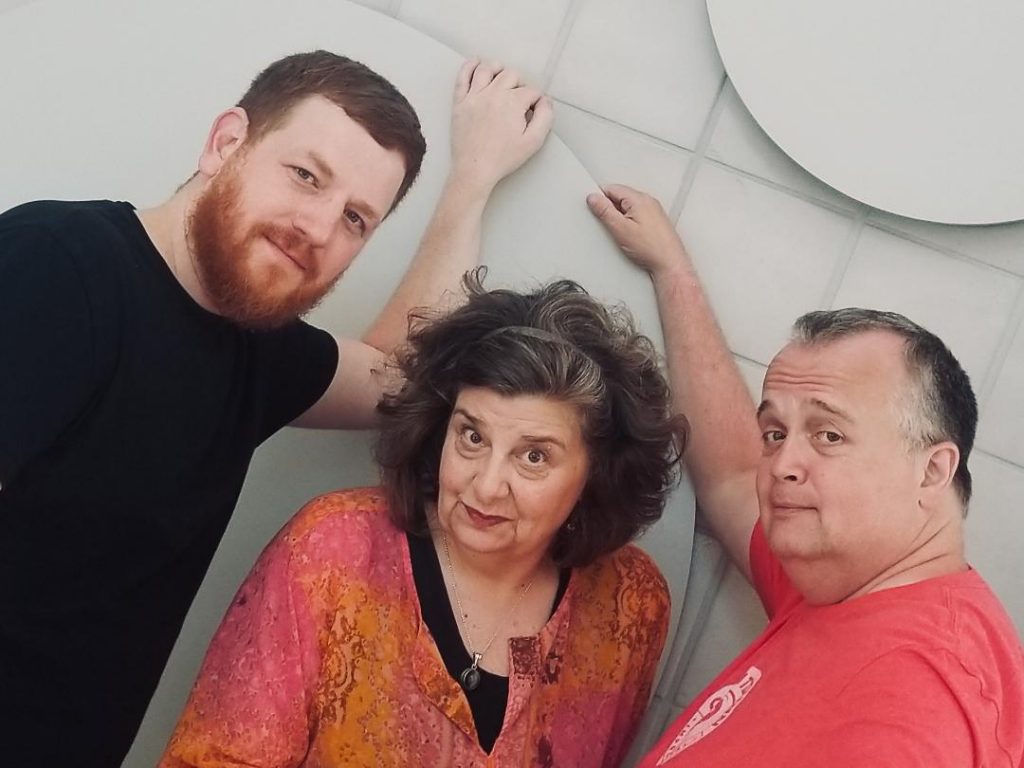 Three characters witness the same event, and each, one by one, reveals their point of view in a short monologue. Then supporting scenes are played to show that perspective — three different perspectives of the same event.
Victoria Dym, Matthew Eyre, Darryl Knapp

---
Crab Leg Cheesecake
Tampa, Fla.
Thursday, August 15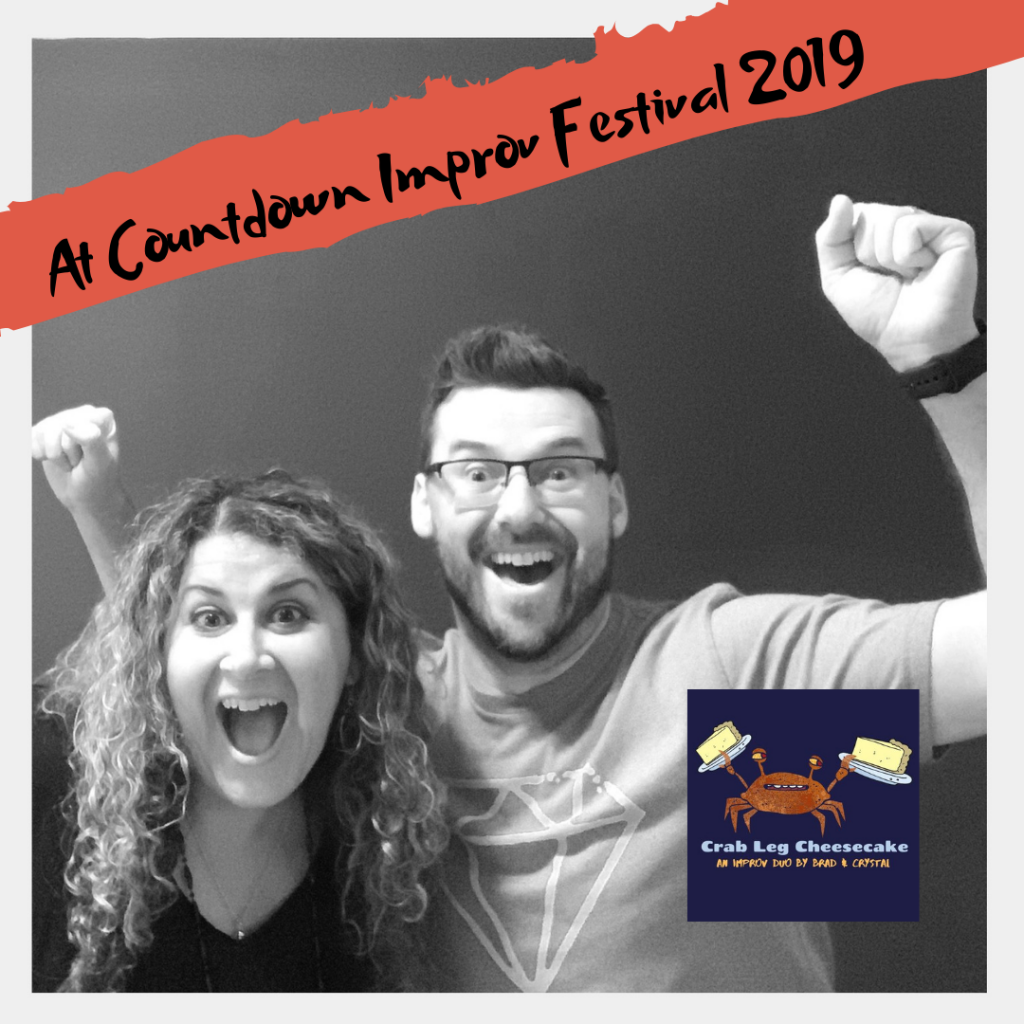 Brad and Crystal will get three words from the audience. From there, they will weave in and out of three scenes inspired by the suggestions.
Crystal Haralambou, Brad Taylor

---
Crossed Wires
Madison, Wis.
Friday, August 16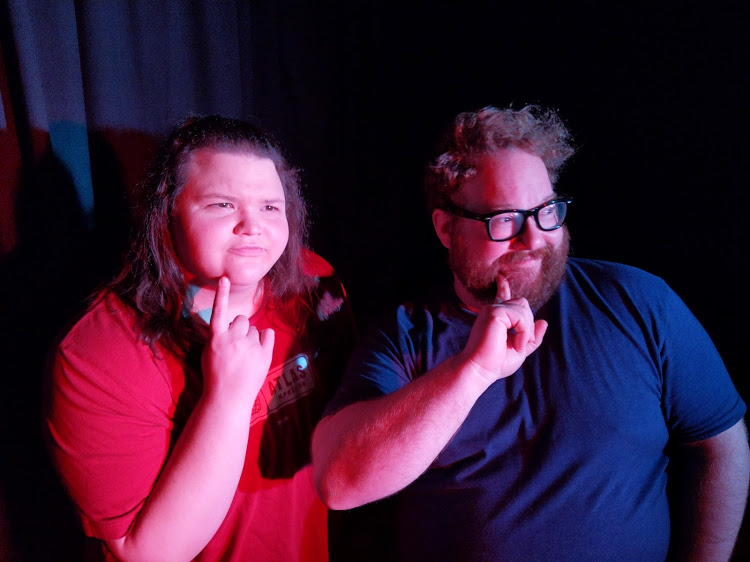 Crossed Wires improvises an entire movie, from title to credits, on stage before your very eyes! All in less than thirty minutes! Expect a wild ride!
---
Cuzzins
Miami, Fla.
Saturday, August 17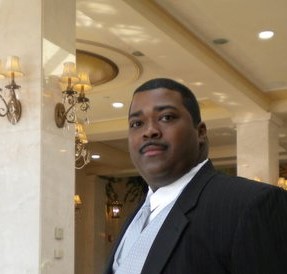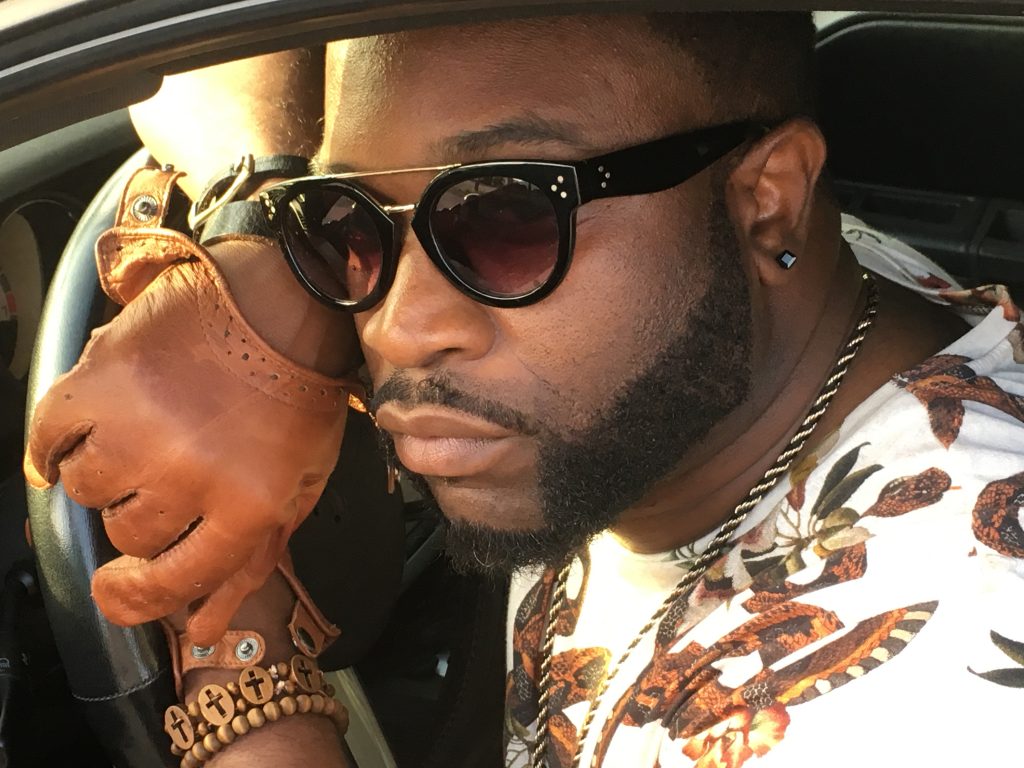 A duo of real life cousins provide comical group therapy via audience questions and stagings of potential solutions. Because we can show you better than we can tell you.
---
Da'Boyz
West Palm Beach, Fla.
Saturday, August 17
The L.E. Zarling Stage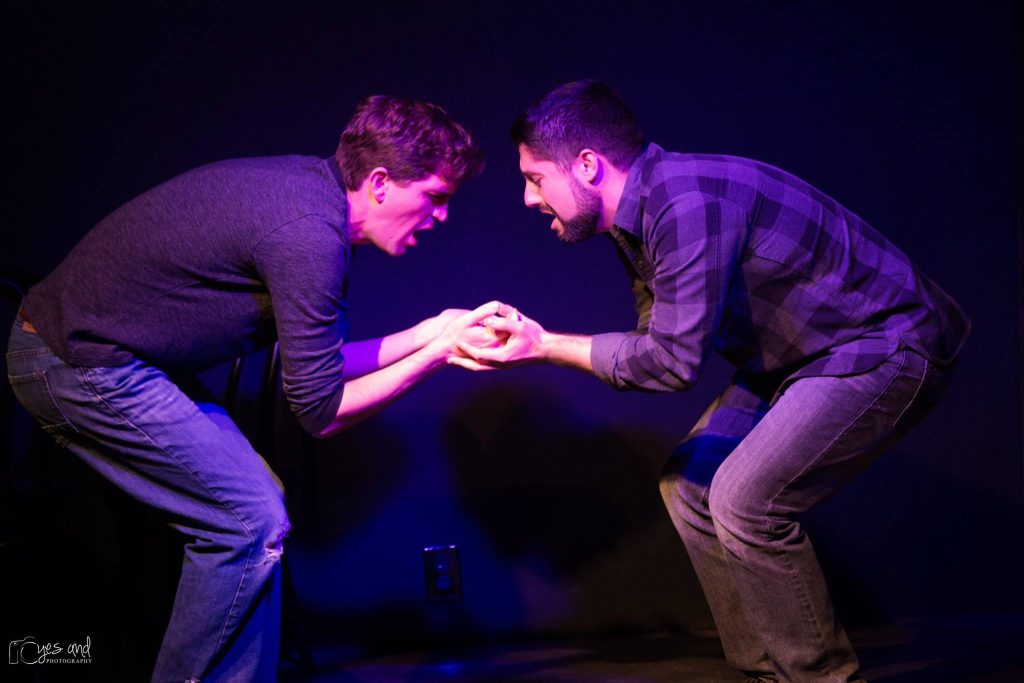 Watch two grown men embrace being idiots and each other. Stupid! Very, very, stupid, don't miss.
---
Daddy's Little Nest Egg
Boca Raton, Fla.
Saturday, August 17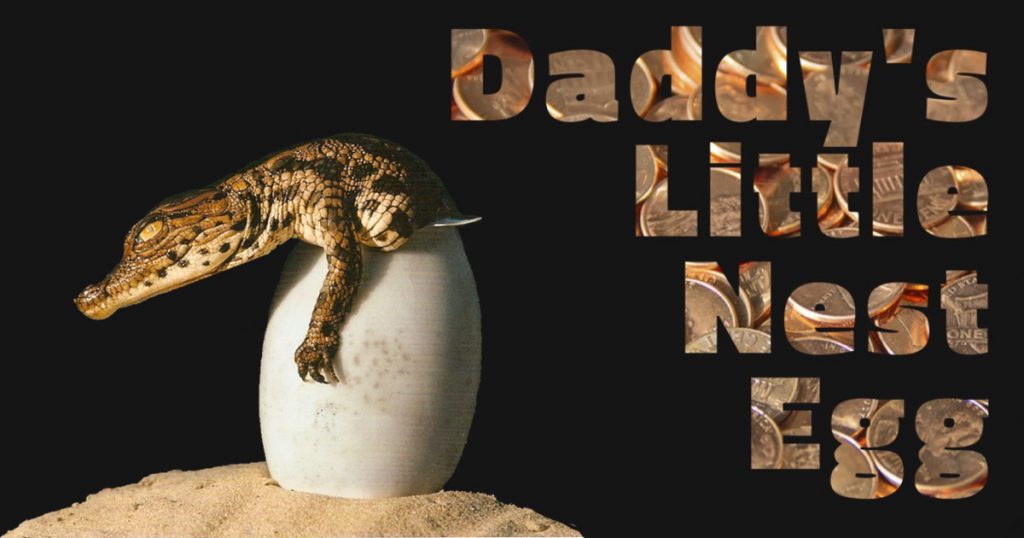 Using a one-word suggestion, Daddy's Little Nest Egg evolves various base realities into a high-energy narrative of controlled absurdity where characters, games, and storylines collide. As the pace quickens, we tie disparate threads together, creating a full arc in a manner the audience never saw coming.
Aaron Blye, Ben Brouckaert, Nick Henriquez

---
Feminunchucks
Delray Beach, Fla.
Friday, August 16
These sassy, classy ladies are a troupe out of Improv U in Delray Beach, Florida. Sit back and enjoy the laughs as these women invite you in for a humorous twist on their lives and experiences. It's silly, it's fun, it's the Feminunchucks!
Erin Lawson, Lorianne Porcelain, Robin Thompson

---
Four First Names
Orlando, Fla.
Saturday, August 17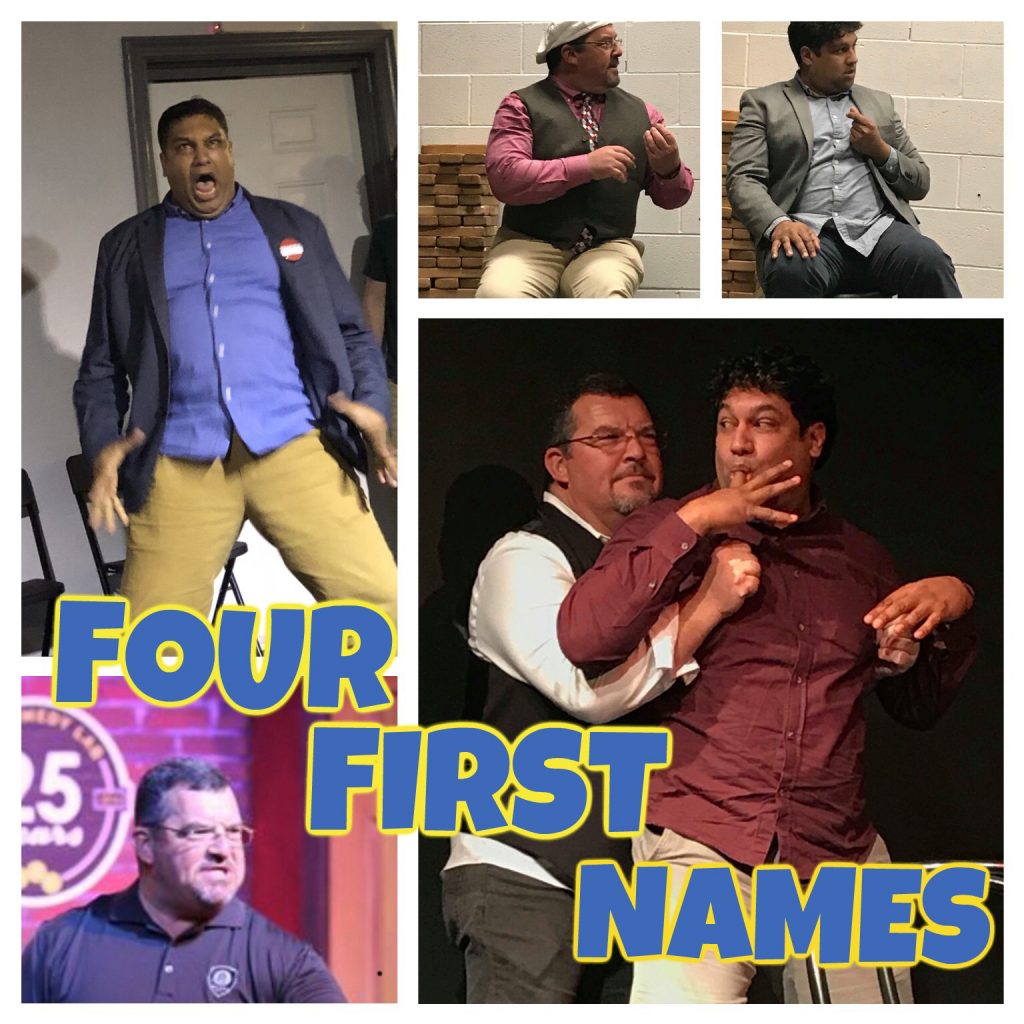 An improvised musical based on a memorable moment in an audience member's life.
Chris Barry, Richard Regan Paul
Musical Director: Elaine Pechacek

---
From Justin to Kelly
New York, N.Y.
Saturday, August 17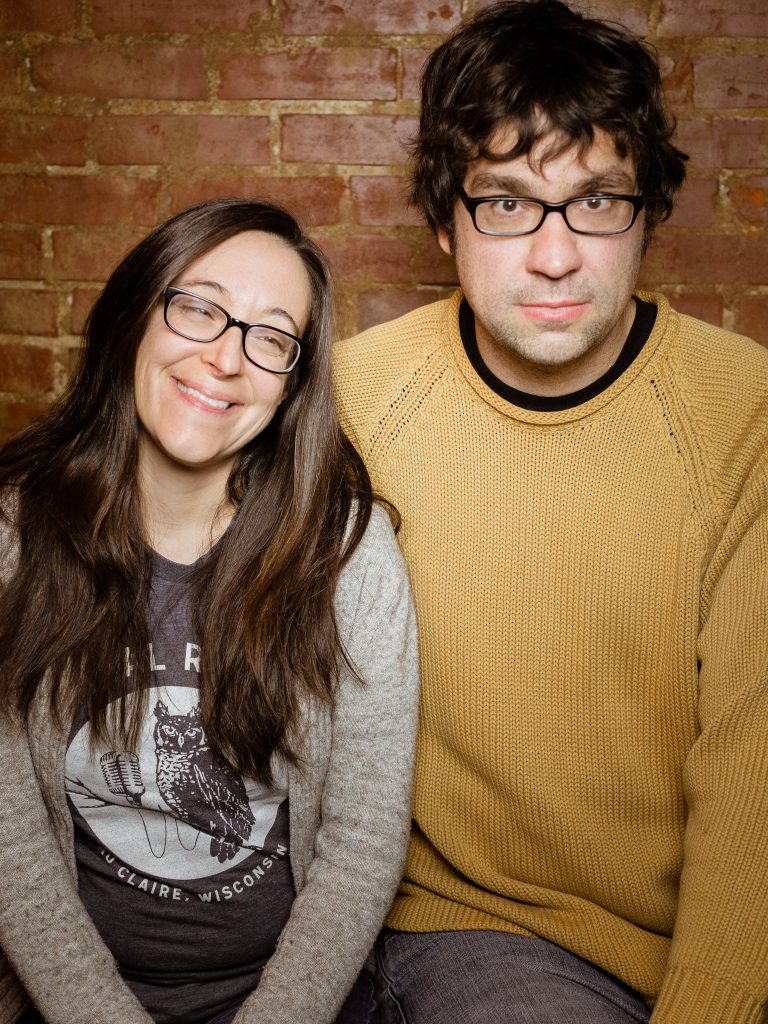 Justin Peters and Kelly Buttermore organized this festival and will do a 12-minute set on Saturday evening if they have the energy.
Kelly Buttermore, Justin Peters

---
Free Tacos
Delray Beach, Fla.
Saturday, August 17
The L.E. Zarling Stage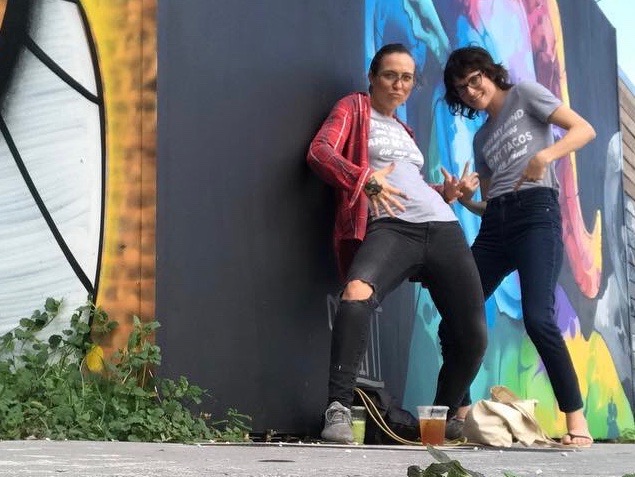 An improv comedy duo performing in Delray Beach, Fla. This dynamic team consists of tattoo artist Rebecca Loveless & Ju-Jitsu firecracker La'Catherine Transleau. This group feeds off audience interaction and high energy.
Rebecca Loveless, La'Catherine Transleau

---
FST Improv
Sarasota, Fla.
Thursday, August 15

Inspired by a location and three random notes on the keyboard, the cast of FST Improv's "When X Meets Y" weaves a story of when two strangers meet, fall in love, fall out of love and then work for the future of their relationship. "When X meets Y" has been performing to sold out audiences in Sarasota, Fla. for the last year.
Asia Dekle, Chris Friday, Kathryn Parks

---
Get Out of My Head
Winter Park, Fla.
Friday, August 16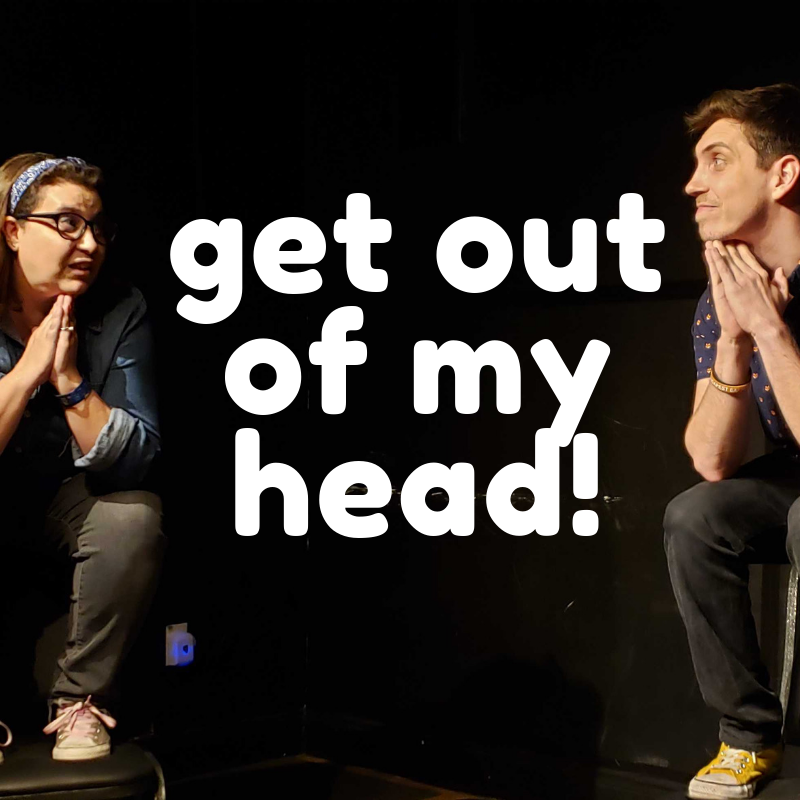 Join Lauren and Alex on a dark and absurd journey into the unknown. Get Out of My Head is what happens when a 40-something Gen X and a 20-something millennial think like a 14-year-old Gen Z teen!
---
Helmet Thieves
Austin, Texas / Amsterdam
Thursday, August 15 and Saturday, August 17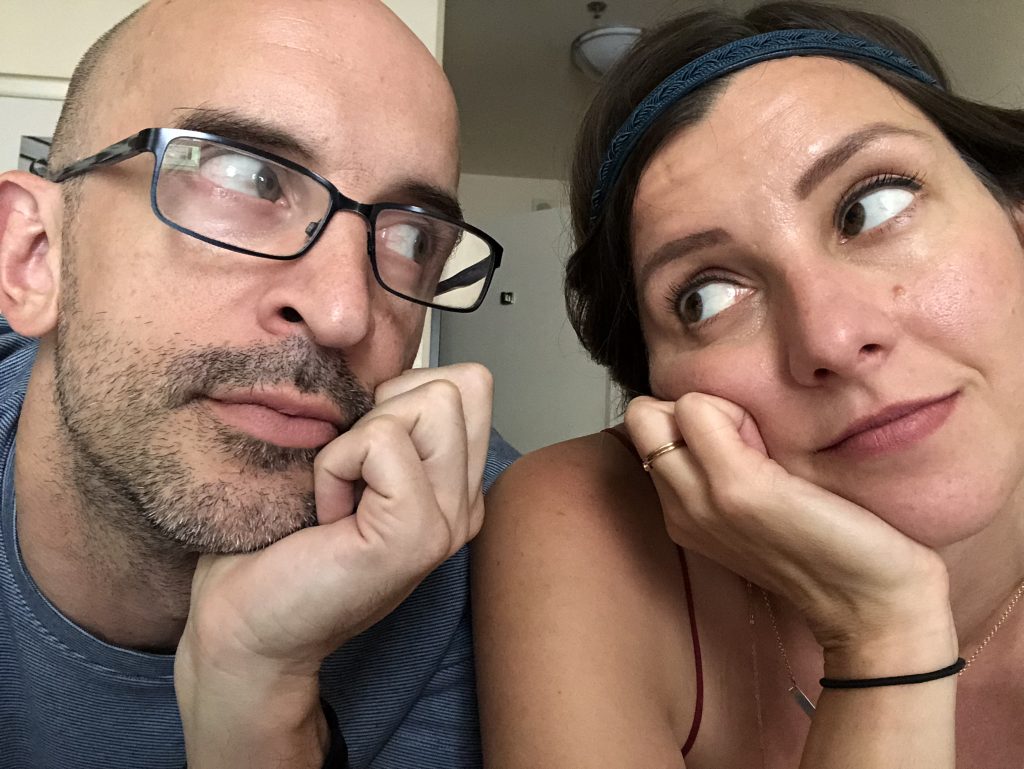 Kevin Miller is from Texas. Kiki Hohnen is from Amsterdam. Together they are HELMET THIEVES, an improv duo that explores why good people do bad things… and why absolutely delightful people do incredibly terrible things. Come tell Kevin and Kiki what you have done wrong. They'll improvise a story that shows why it's not actually your fault.
---
Interpretive Word
St. Petersburg, Fla.
Saturday, August 17
The L.E. Zarling Stage
This show combines long form improv with spoken word poetry and interpretive dancing to produce a unique creative experience.
Kara Goldberg, Christian Torres

---
It's All About Amy
St. Augustine, Fla.
Friday, August 16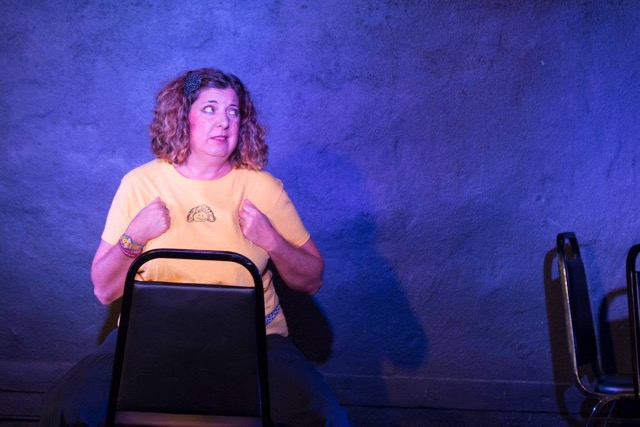 It's All About Amy tells the unscripted story of Amy's life beginning with her childhood in Philadelphia. Audiences are left to figure out what's fact and what's fiction in this fictional interpretation of a non-fiction story!
---
JewMama
Gainesville, Fla.
Friday, August 16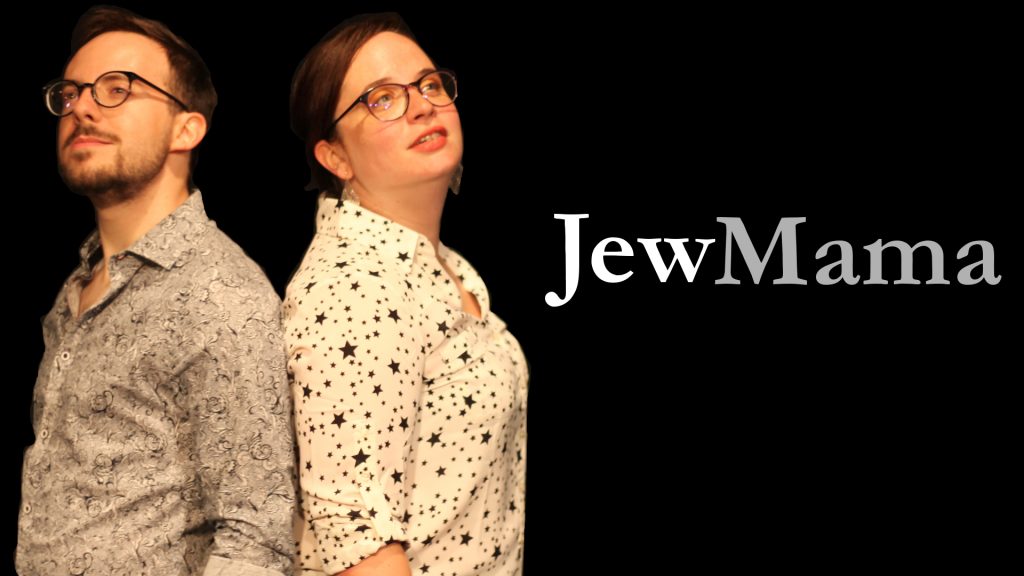 With an emphasis on connections and emotional realism, JewMama creates a multi-dimensional world full of high drama, intense relationships, and hijinks. Ride our emotional roller coaster with us and see how it all comes together in the end.
Jeremy Lesifko-Bremer, Michelle Lesifko-Bremer

---
Katie & Chris
Denver, Colo.
Friday, August 16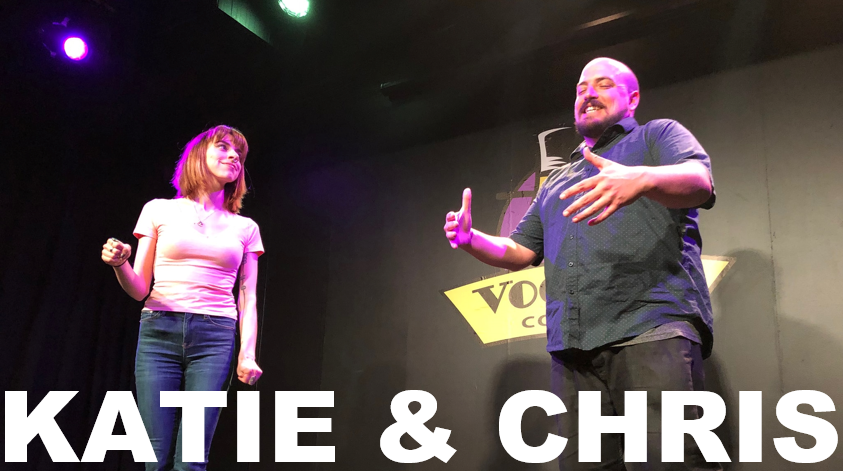 Katie & Chris like to combine their unique perspectives on improv, adapted from their roots at UCB LA, iO West, and the iO Chicago and Annoyance styles taught in Denver, CO. They use slow, organic discovery, as well as premise-based game, to create their two-person improv show. Together, they like to tell deep stories, create one-of-a-kind characters, and have just as much fun as the audience does watching.
---
Lamp Money
Madison, Wis.
Saturday, August 17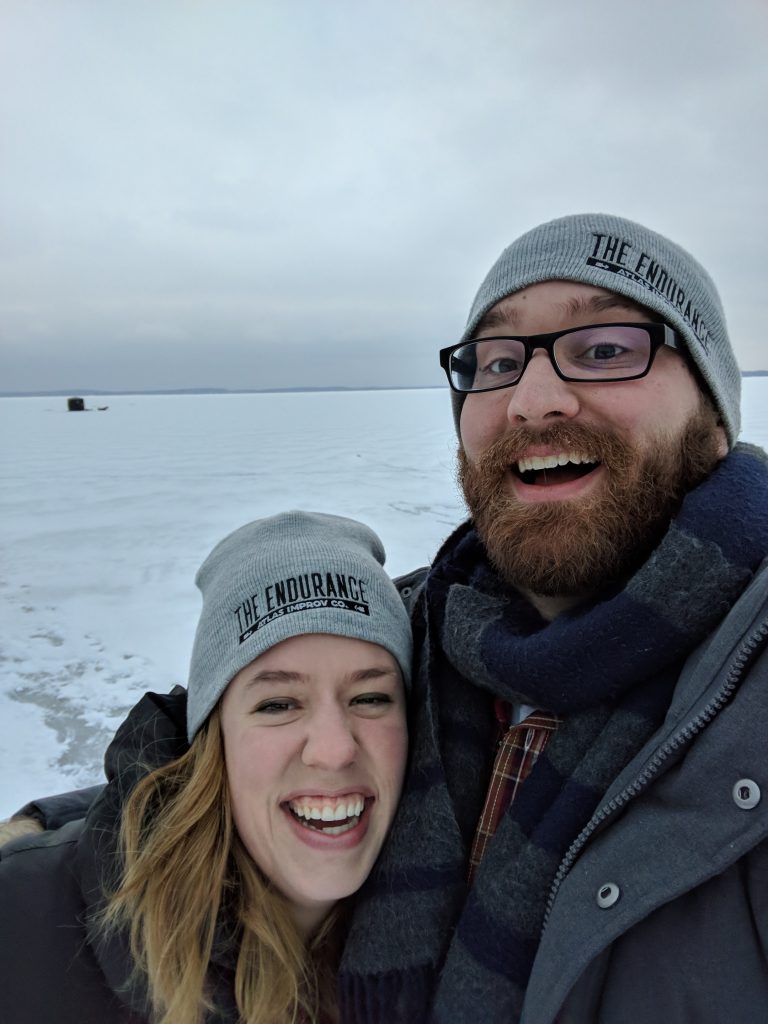 Lamp Money is a duo team that will perform a "detour" set, repeating a short scene over and over and exploring the different paths that we find.
---
The Magnificent 7
St. Petersburg, Fla.
Saturday, August 17
The Magnificent 7 is a seven-person improv ensemble made up John Lasavath, Matt Walker, and 5 other improvisers who are never able to make it to a show. John and Matt usually end up having to do a duo show, but they hope one day the rest of their troupe will be able to make it to a show.
---
Meta?Nigma
St. Petersburg, Fla.
Saturday, August 17
Watch as improvisers play two sets of characters: the original characters within a monoscene and the characters that "step out" of the scene to comment on and redirect it before plunging back into the scene as the original characters with new info. Caution: The fourth wall may be broken.
Kristofer Atkinson, Larry Bukovey, Matthew Rodriguez

---
Mixed Emojis
Clearwater, Fla.
Thursday, August 15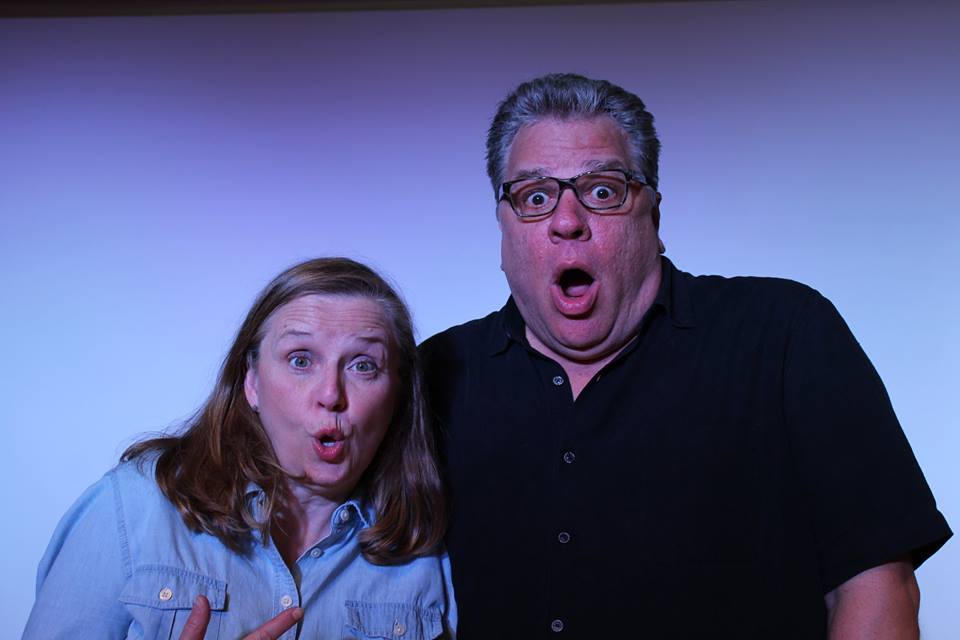 Mixed Emojis performs long-form improv as a duo. The television program Antiques Roadshow inspires their current show, which consists of a series of vignettes that explore people and events surrounding an object's history. In a new and fun way, these vignettes reveal to the audience how personal relationships intertwine with the past.
Kari Ann Stamatoplos, Tony Stamatoplos

---
Musical Swords
West Palm Beach, Fla.
Saturday, August 17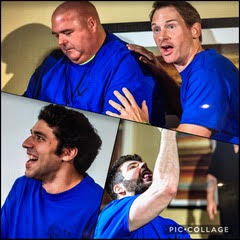 A bunch of dudes, from all over Florida, get together and create a musical improv show based on a single audience suggestion.
Steve Cobb, Anthony Francis, Bill Owens
Musical Director: Tone Tata

---
Okay Google
St. Petersburg, Fla.
Saturday, August 17
The L.E. Zarling Stage
Come watch John, Kris, and Matt fall down a deep search history full of mad characters and awkward situations!
Kristofer Atkinson, John Lasavath, Matthew Rodriguez

---
One Show/Two Guys
Tampa, Fla.
Thursday, August 15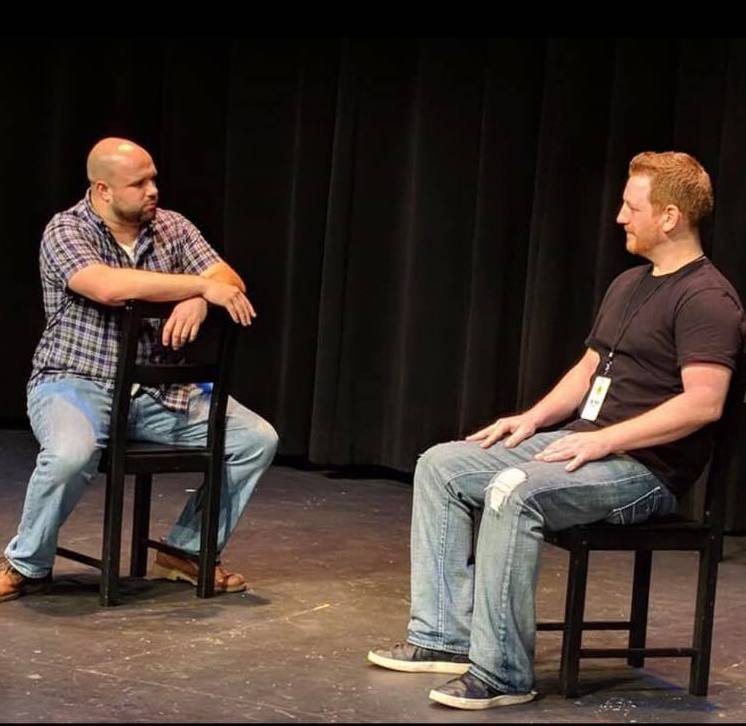 A duo act that puts emphasis on strong characters and justification. We bring a lot of fun to the stage with show that veer into different genres and themes while still showing a lot of joy in the present moment.
---
Playtime with Patrick and Preston
Chicago, Ill.
Friday, August 16
Patrick and Preston are an improv duo determined to make you smile.
Patrick Newson, Preston O'ffill

---
Power of Godt
Tampa, Fla.
Thursday, August 15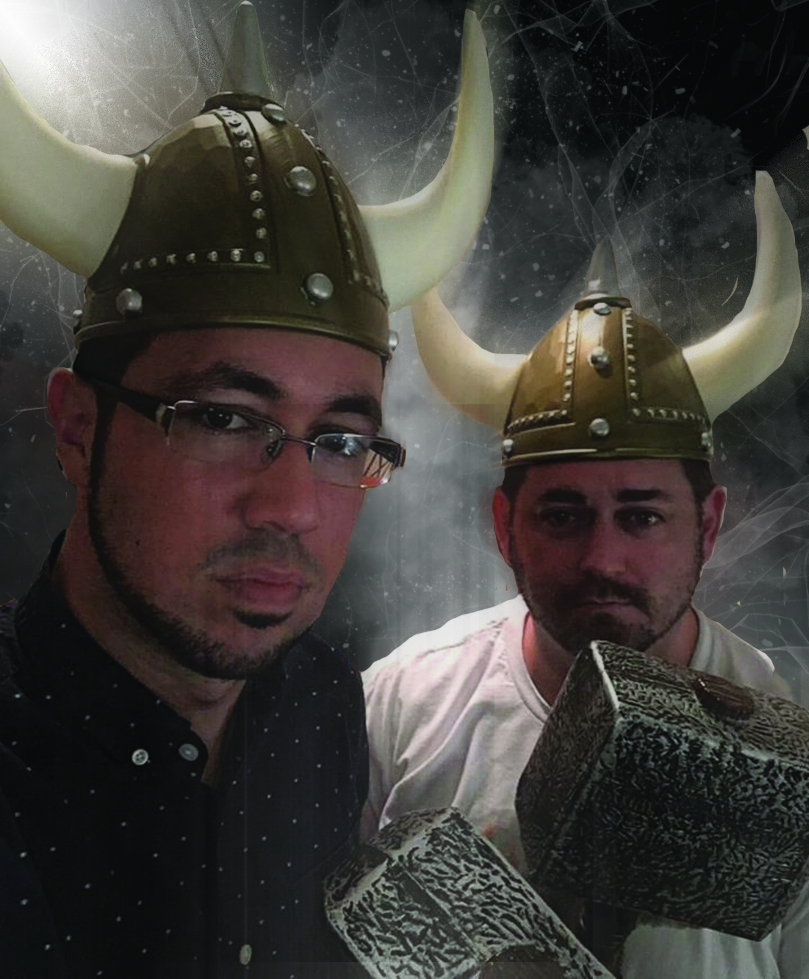 Two Vikings. Lost in time. Using their newfound(land) knowledge of improv to understand the strange new world they find themselves in. BY THE POWER OF GODT!!!
Josh Baldwin, Matthew Rodriguez

---
¡Punctuation.Marks!
Miami, Fla.
Thursday, August 15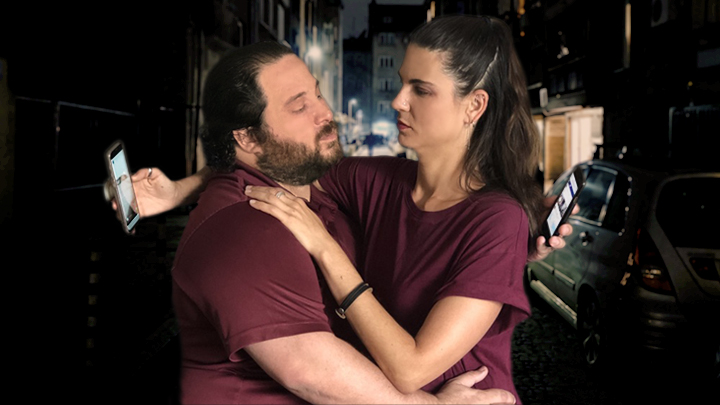 "It's Complicated" is a story of a couple, inspired by social media.
Alicia K. Garcia, Dash Maverick

---
Robbery
Jupiter, Fla.
Friday, August 16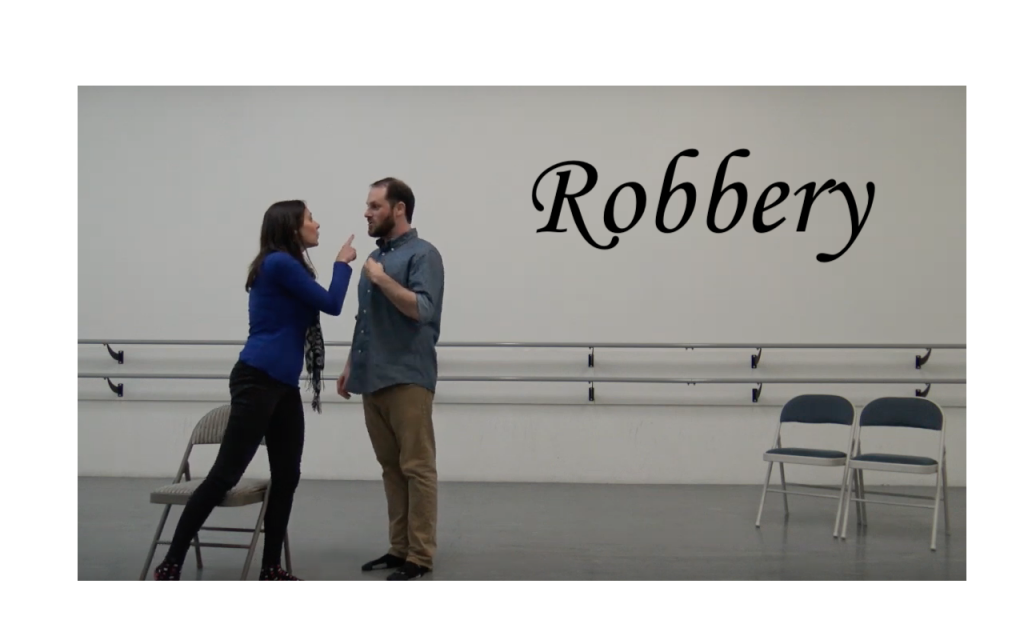 What happens when you take two New Yorkers, move them to South Florida, add creative absurdity, sprinkle in some unique physicality, and top it off with a dash of extreme heightened emotions? You get Robbery! The one and only improv duo from South Florida that gets a suggestion from the audience and then tells them to shove it! Audiences and critics agree, if you like eating pizza on jet skis you'll love Robbery!
---
Scharf&Waldon
Orlando, Fla.
Friday, August 16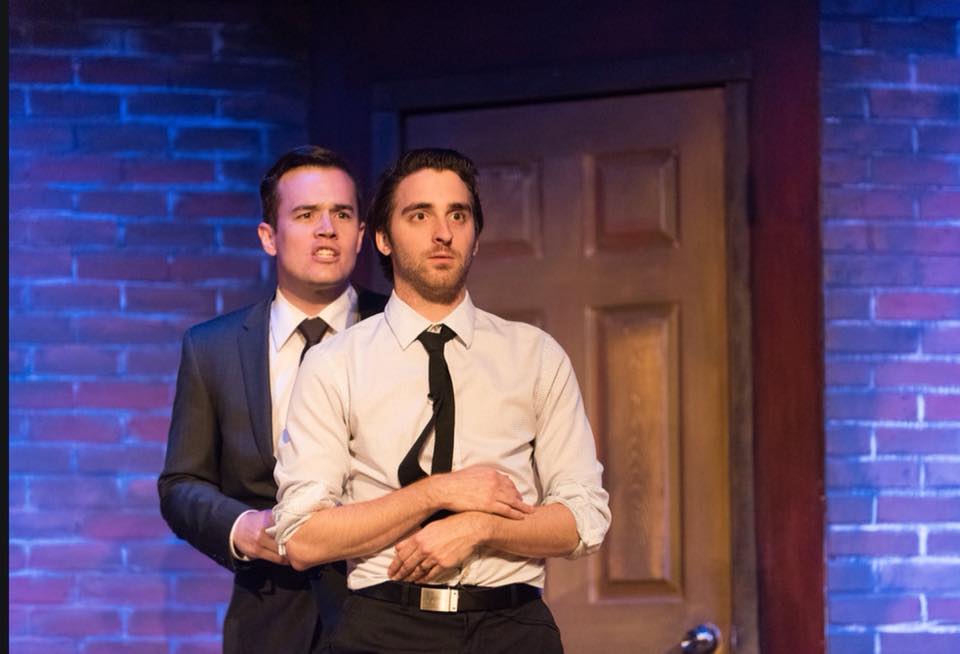 Scharf&Waldon aims to make the audience a more integral part of the show by eliminating the simple "ask-for" and turn it into an ongoing conversation that ebbs and flows into scenes and scenarios and back into conversation. With the combination of Adam's high energy and physical style, and Brett's more grounded and cerebral outlook, it's easy to see how the duo has such a loyal following in Orlando and beyond.
Adam Scharf, Brett Waldon
Musical Director: Ralph Krumins

---
Storytime with Grandpa
Winter Garden, Fla.
Thursday, August 15
The family reunion is winding down and it's almost time to go home, but not before Grandpa tells us a story from his past. He's a bit forgetful, though, so be ready to jog his memory!
---
Ten Trick Ponies
Des Moines, Iowa / Minneapolis, Minn.
Saturday, August 17
Ten Trick Ponies is an over the top improv duo featuring Iowa born siblings Marty and Jackie Wessels. Their set is stuffed to the brim with big characters wielding bigger emotions, all based on an audience suggestion of a memorable sibling squabble. Saddle up for this this display of sibling rivalry and Midwestern stereotypes!
---
The Third Thought
Tampa, Fla.
Friday, August 16
The Third Thought has been performing and teaching long form in the Tampa Bay area and beyond since 2011. The Third Thought has played at festivals across the state (Sarasota, Gainesville, Orlando, and Miami) and the Del Close Marathon. TTT is grateful to be performing in the Countdown Improv Festival.
Kate McFarland, Patrick McInnis, Matt Walker

---
Tobin Tales
New York, NY
Saturday, August 17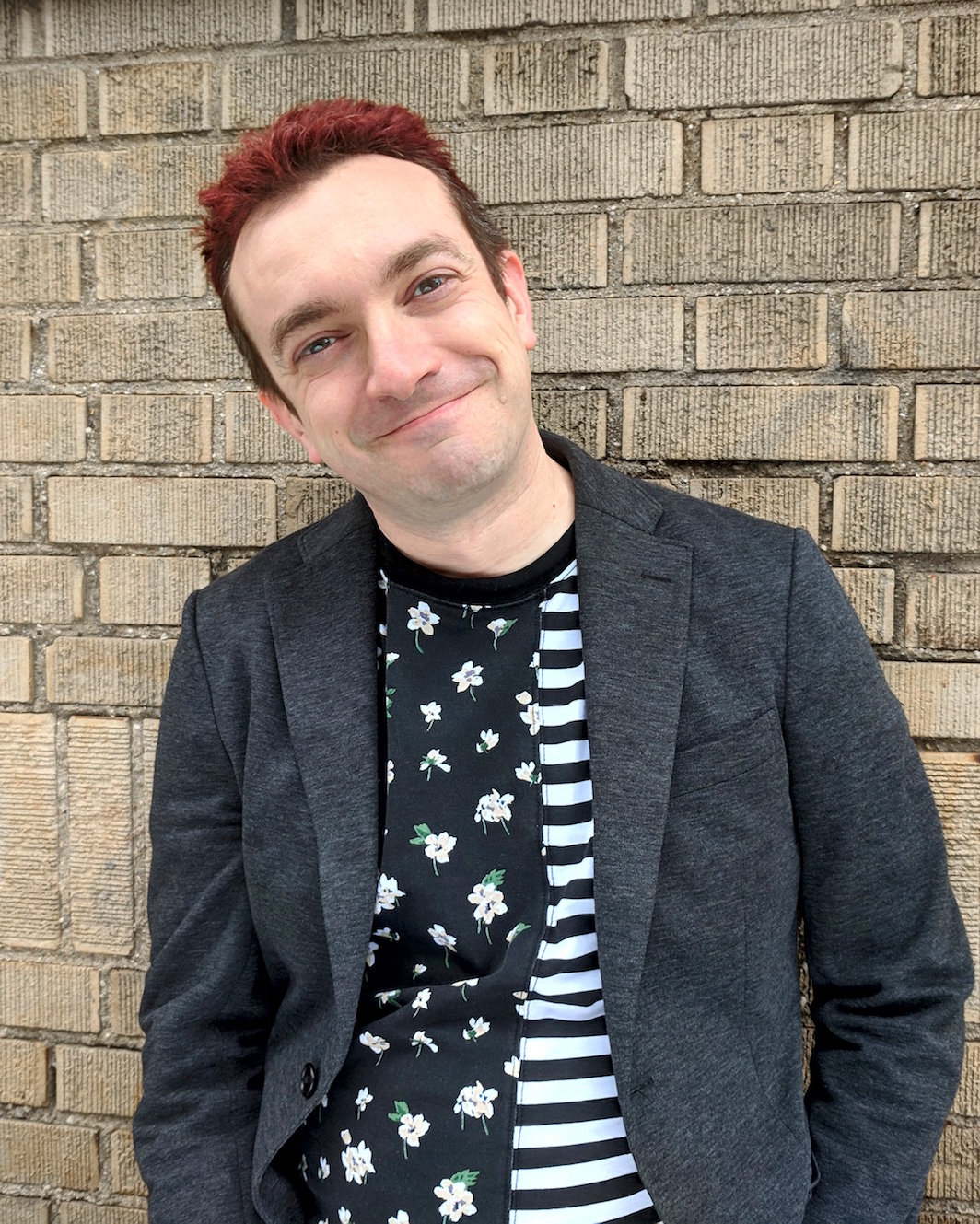 Using a title cobbled together from audience suggestions, Tobin weaves a fully improvised story in the style of the classic dark fairy tales from the Brothers Grimm or Hans Christian Andersen. He inhabits all the characters, narrates all the text, and patches it all up in the end. It's a tightrope walk through a land of talking animals, orphaned children, twisting forest trails, witches, giants, and terrible curses. The themes are old, but the stories are brand new.
---
Tone Tata Improv Music Comedy Show
West Palm Beach, Fla.
Saturday, August 17
The L.E. Zarling Stage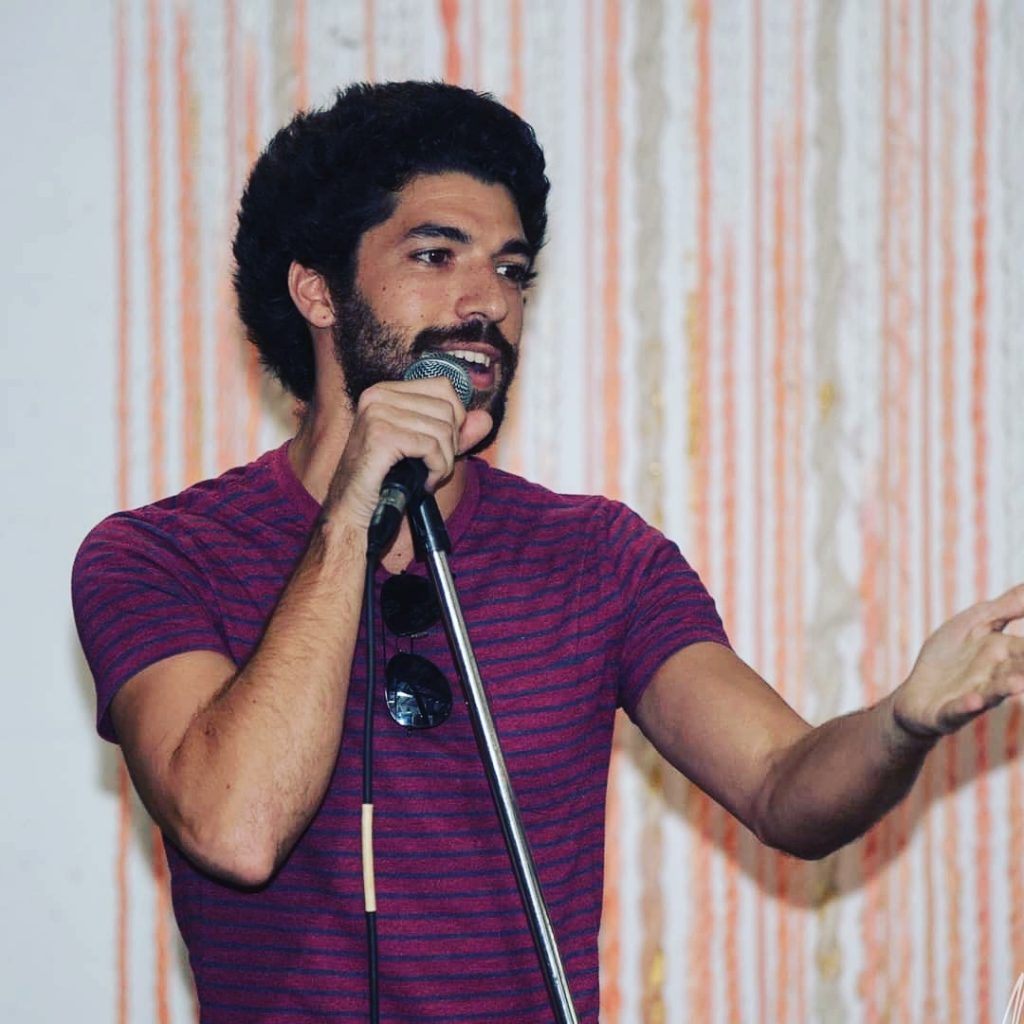 An improv looping wizard making sounds with his mouth into full orchestras while rhyming and speaking subtle realisms. Using a Boss 505, Tone makes any songs he can think of with audience participation.
---
Tower of Bone
St. Petersburg, Fla.
Thursday, August 15
Inspired by the world of soap operas, Tower of Bone delivers a high energy and spontaneous long form improv show with all the drama and intrigue of your favorite daytime television shows.
---
Understated
West Palm Beach, Fla.
Friday, August 16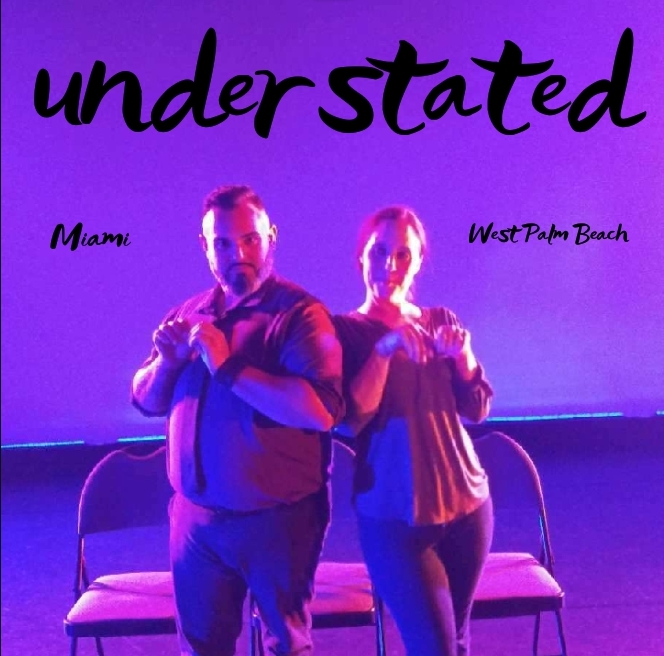 Separated by 70 miles, Jeff & Kat don't get to play together as much as they'd like, but when they do, it's just easy. Making magic from mundane situations, the result is often surprising and always delightful.
---
Wisconsin Laugh Trip
Richmond, Va.
Saturday, August 17
The L.E. Zarling Stage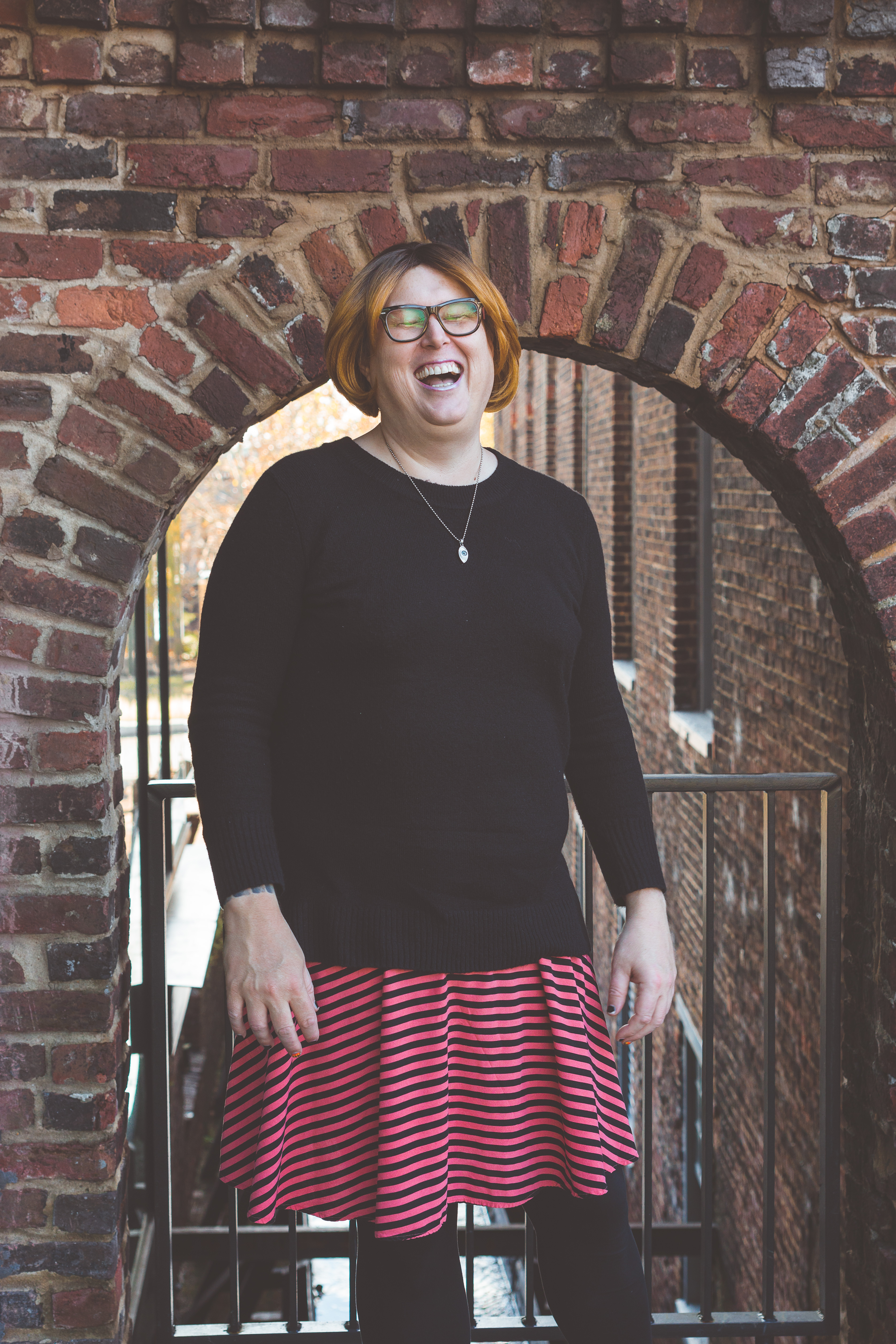 L.E. Zarling performs monologues, stories, and characters inspired by her travels.
L.E. Zarling
---