On Friday, August 16 and Saturday, August 17, the Countdown Improv Festival will host five improv comedy workshops that will be open to the public. All workshops will cost $25 and take place at the HCC Studio Theatre in Ybor City. The workshops are as follows:
Friday, August 16
– The Big Bang with Will Luera
– Collaborating Alone: A Solo Improv Extravaganza with L.E. Zarling
Saturday, August 17
– Authenticity + Vulnerability = Funny with Lauren Morris and Alex Streu
– "Max Q": Finding the Next Beat with Kevin Miller
– (Mostly) Silent Scenes with Kiki Hohnen
The studio theatre is located inside the Ybor Performing Arts Building on the corner of E. Palm Ave. and N. 15th St. If you plan to use GPS to locate the building, the best address to use is 1411 E. 11th Ave.
***Please scroll down to learn more about each workshop.***
Friday, August 16
The Big Bang
Will Luera
1:00 pm – 3:00 pm
Learn the signature format of the Big Bang ensemble that explores stories that are happening now, could happen later, and simultaneously happening elsewhere. This workshop will focus on the free-form format that creates form where there wasn't one before by exploring content, revisiting ideas and then organically closing the show by learning the signature pivots, parallel moves and portals that makes every Big Bang show unique.
***Click here to register now for "The Big Bang" with Will Luera.***
About the Instructor: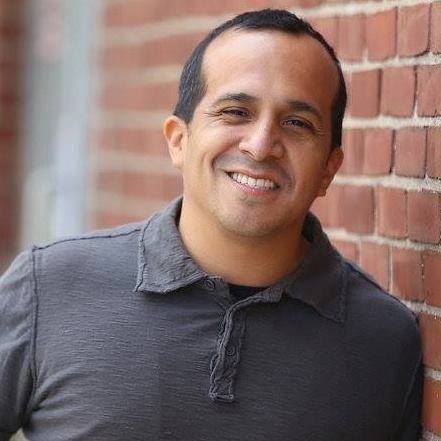 Will Luera is the director of improvisation at Florida Studio Theatre, director of Big Bang Improv, and serves as the artistic director emeritus of ImprovBoston. Will is co-creator of Healing Moments for Alzheimer's, a non-profit organization that provides education, advocacy, and ministry for persons with dementia and their caregivers. Will tours globally as an improv and theater actor, director, and instructor that performs and teaches regularly all across North America, South America, Europe, and Asia.
---
Collaborating Alone: A Solo Improv Extravaganza
L.E. Zarling
3:15 pm – 5:15 pm
Have you ever wanted to be the type of bold, fearless, hilarious bad-ass who does their own one person improv show? Well this is your chance to get started! L.E. Zarling (Destroy The World With Me, Rough Draft, Wisconsin Laugh Trip) will help start you on your journey. She'll teach you some of the rules of a one person show (there are none) the things you have to do (do what you want) and some tips and exercises to get you going (there are lots of those). The workshop will focus on getting students to perform quick, improvised monologues, tell stories, develop solo scenes, and create characters that interact with the audience. By the end of the workshop students will have an idea of their own solo improv strengths and begin to think about the possibilities of their future improv journey.
***Click here to register now for "Collaborating Alone: A Solo Improv Extravaganza" with L.E. Zarling.***
About the Instructor: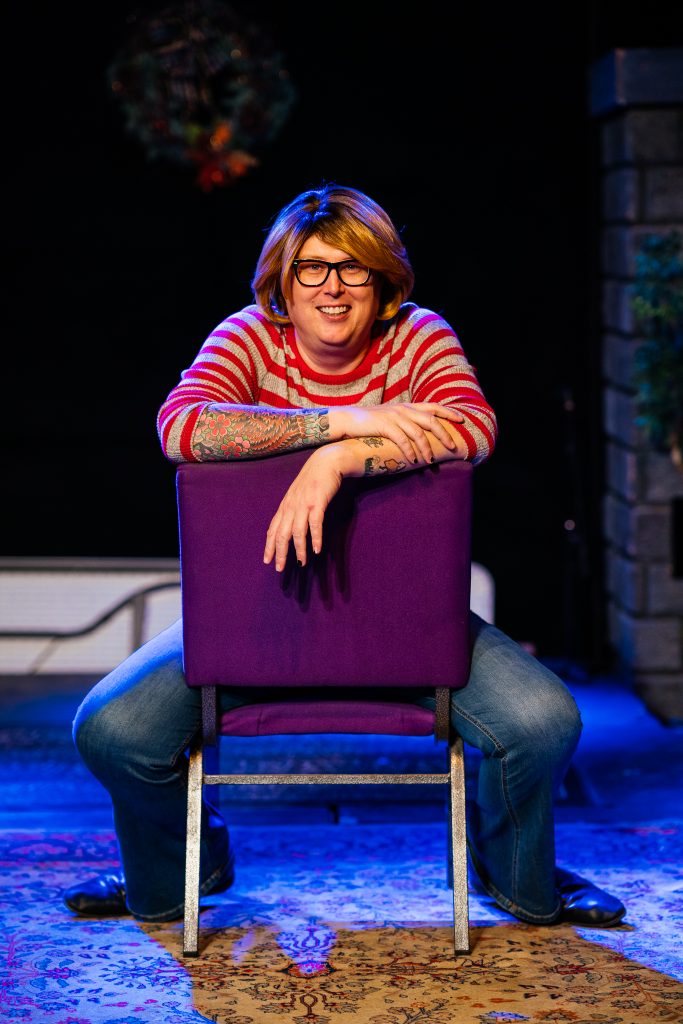 L.E. Zarling is a comedic performer from Milwaukee, Wisconsin currently living in Virginia. In her 16 years as an improvisor she has performed and taught workshops all over the country, as well as produced innovative shows including improvised sitcoms and documentaries. Her current show, Wisconsin Laugh Trip, is her third one-person show and has taken her all over the country the last two years, featuring at shows and festivals in New York, Maryland, DC, California, Wisconsin, North Carolina, and Florida. She has taught countless students at workshops and camps including her Intro to Improv workshop for Trans and Non-Binary Friends and a yearly kids comedy camp at Camp Star in Camp Hill, Alabama.
---
Saturday, August 17
Authenticity + Vulnerability = Funny
Lauren Morris & Alex Streu
10:00 am – 12:00 pm
Lauren and Alex take to the stage together weekly at AdLib Theatre. They love to connect in authentic and vulnerable ways that lead them to absurd and funny situations. Now they are taking what they love and sharing it with you!
Often students are told to find ways to be authentic and vulnerable and find themselves in super heavy or dramatic scenes when what they really want is to keep the fun and joy that made them fall in love with improv to begin with.
This workshop explores those very concepts while keeping the absurd, silly, and fun! Through a series of exercises and immediate personalized feedback, students will tap in their A and V to find their F. In other words, Authenticity + Vulnerability = Funny!
***Click here to register now for "Authenticity + Vulnerability = Funny" w/ Lauren Morris & Alex Streu.***
About the Instructors:
Lauren Morris is the founder and director of AdLib Theatre Company. She is the executive producer for the Central Florida Improv Festival and the host of the award-winning podcast (winner of Best of Improv Podcasts, 2017 and 2019, PlayerFM) The Improv Teachers. In addition to teaching at AdLib, Lauren travels and teaches across the country. Most recent stops have included Improv Utopia-East, Hartford Improv Fest, and the San Diego Fest. Lauren studied improv at The Annoyance Theatre & Bar, iO, iOWest, ad UCB. As a satirist, Lauren's writing has been featured in publications such as Weekly Humorist, Slackjaw, Belladonna, MockMom, and Robot Butt. She honed her satire skills via Second City. She taught her kids to spell using only curse words!
Alex Streu, an award-winning playwright and actor with extensive training in the Meisner technique, currently teaches and produces at AdLib Theatre Company. In addition to studying improv at AdLib Theatre and SAK Comedy Lab, he has taken workshops and worked with instructors from The Second City, UCB, and The Magnet Theater. Alex has performed across the country at several festivals. Most recent festivals include The Central Florida Improv Festival, DCM, San Diego Improv Festival, and the Atlanta Improv Festival.
---
"Max Q": Finding the Next Beat
Kevin Miller
12:15 pm – 2:15 pm
In rocketry, "Max Q" is the point where a rocket experiences the greatest amount of pressure. In improv, it's the point in a scene where you know what the scene's about, but don't know what to do next. This is a diagnostics workshop where we find out how to send a scene rocketing towards a satisfying ending.
***Click here to register for "Max Q: Finding the Next Beat" with Kevin Miller.***
About the Instructor: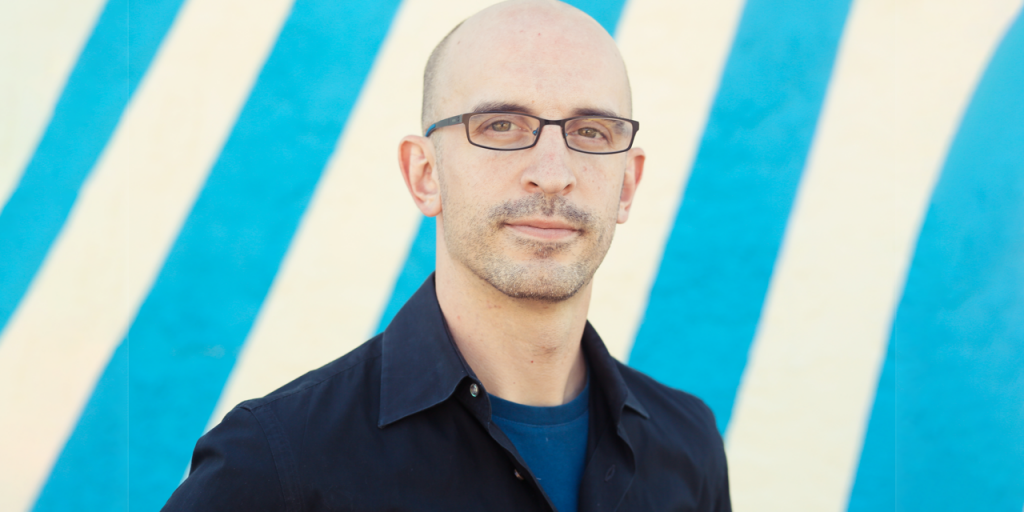 Kevin Miller has performed, coached, and taught improv in Austin, Texas for over 17 years. He is the dean of the Merlin Works Institute of Improvisation. He has teaching experience in a dozen states and around the world, as far abroad as Finland and South Africa. Kevin owns one dog, two cats, and 12 chickens.
---
(Mostly) Silent Scenes
Kiki Hohnen
2:30 pm – 4:30 pm
What happens if the first few minutes happen in total silence? Not being able to define the who/what/where verbally forces us to connect in a deeper way and be much more physical on stage. In this workshop we experiment with how long we can stay silent for by relying on our non-verbal skills, on emoting, and on connecting with our fellow players.
***Click here to register for "(Mostly) Silent Scenes" with Kiki Hohnen.***
About the Instructor: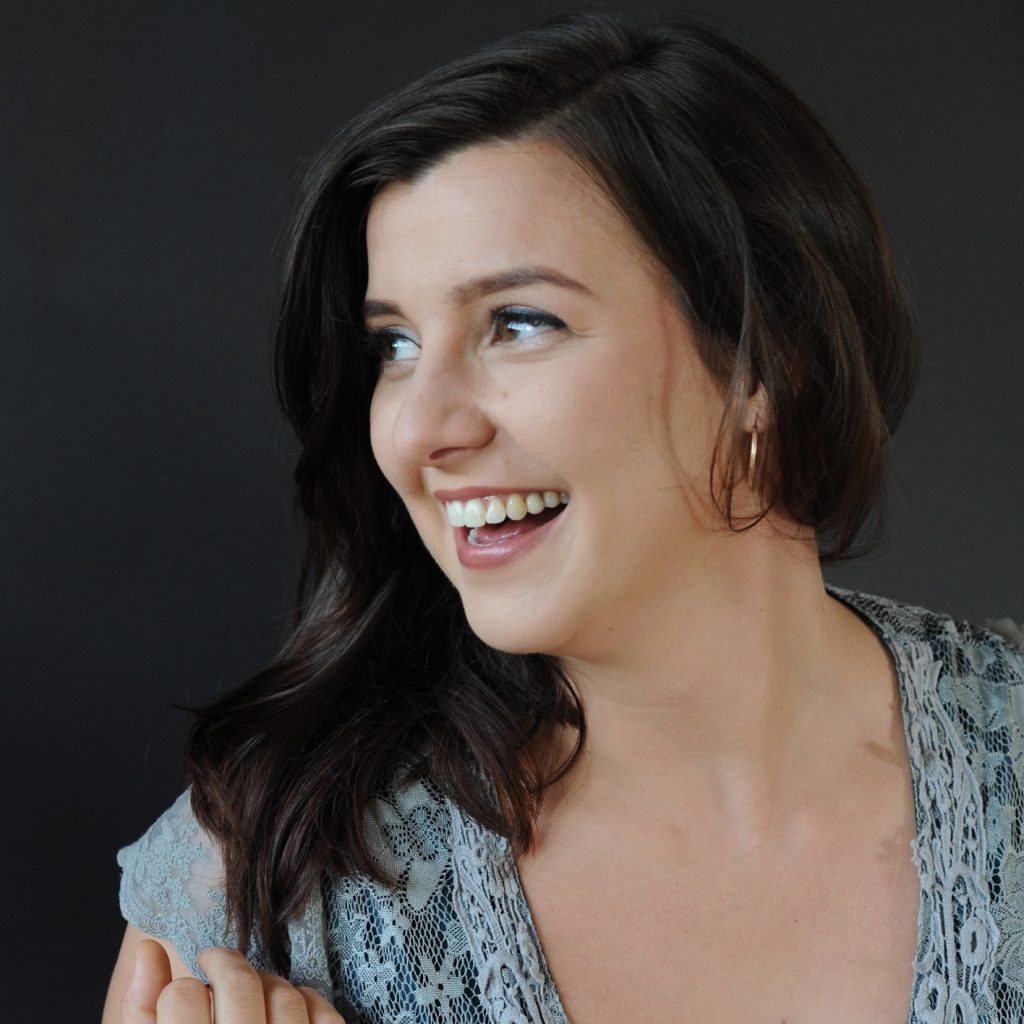 Kiki Hohnen has taught improv for over a decade, both as an improv coach to a number of groups, and as a corporate trainer for Amsterdam's Boom Chicago. Her improv journey began in 2004 when an innocent birthday gift of a basic improv course bloomed into a full-on love affair with the art form. She also uses her background as a psychologist to teach applied improv to a range of groups: people with aphasia, increasing their non-verbal communication, children with autism, as a way to help them express themselves. She has worked as a dating coach, drawing on improv exercises to help people be more playful and open in their interactions.
Kiki enjoys using psychological theory to build three-dimensional characters, and gets a kick out of watching students bring these characters to life on stage. Kiki performs the Ferocious Four, who improvise action comedies with an all-female cast, with Themeprov at Amsterdam's beloved Mezrab venue. She was born in Australia, grew up there, Sri Lanka, and Belgium, and has lived for most of her life in Amsterdam.